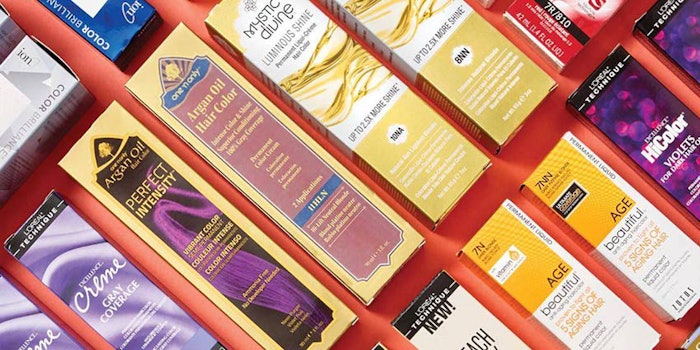 Sally Beauty Holdings, Inc. (Sally Beauty) has announced its fiscal results for Q1 2019 (ending Dec. 31, 2018).
Consolidated net sales were reported at $989.5 million, down .6% from the previous year. Consolidated same-store sales increased .3%, while global e-commerce sales increased 34.4%.
Sally Beauty Supply
Sally Beauty Supply reported net sales of $580.6 million, a decrease of .8%
Increased sales in North America were offset by significant declines in Europe
At the end of the quarter, net store count—at 3,739—was 48 fewer than the previous year
"Our North American retail business, within Sally Beauty Supply, has been leading the charge with respect to our refocus on color and care, our pricing and promotional changes, our new loyalty program and other elements of our owned brand, new product and store execution change agenda. As a result, that business had improved holiday performance on both the top and bottom line," said president and CEO Chris Brickman.
Beauty Systems Group
Net sales decreased .1% to $408.8 million
Store count was flat at 1,390
Total distributor sales consultants were at 822, compared to 875 the previous year
Noted Brickman: "Our Beauty Systems Group team made solid progress improving our in-stock position on key brands while launching differentiated new products. These efforts, which are already underway, combined with ongoing changes to our marketing and promotional approach, will contribute to improved sales and margin performance over time."
Moving Into Q2
The company is gearing up to introduce technology which will allow in-story inventory to be accessed by digital clients, part of testing buy online/pick-up in store, buy online/deliver from store, and ship from store initiatives.
Also on the horizon: Fully updated e-commerce and mobile app in partnership with IBM and Blue Wolf; the complete build-out of a 'concept market' in Las Vegas; further territory acquisitions to expand the territorial scope of Beauty System Groups' brand distribution rights; the expansion of innovation efforts within the company's owned brand portfolio; and the launch of a new vendor negotiation process.
"We are making steady progress against our transformation plan and remain on track with our plans for the remainder of the fiscal year," said Brickman.