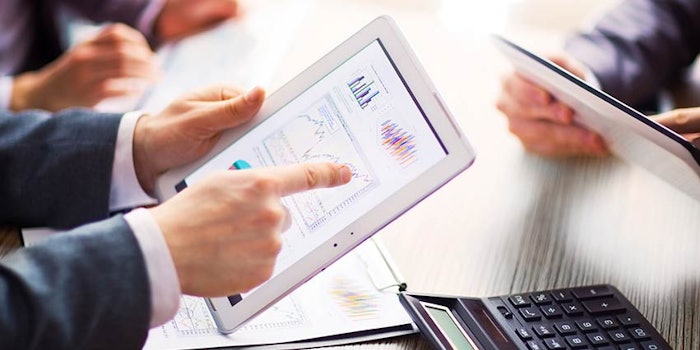 During Coty's Q3 2019, the company continued to struggle with consumer beauty challenges and supply chain disruptions.
The company reported net revenues of $1,990.6 million—a decrease of -10% over the previous year. The figures bring Coty's year-to-date net revenues to $6,533.1 million (-8%).
"The close of the third quarter comes only a few months after the new senior management team has been put into place, and I'm very pleased with how the new management team has coalesced," said CEO Pierre Laubies. "Third quarter results clearly indicate that supply issues are largely resolved and we expect very limited impact from supply chain disruption on the business in the remainder of fiscal 2019."
He continued: "Performance this quarter also shows the increased control that we now have over our cost structure, both in terms of general and administrative costs as well as proactive management of non-working A&CP. Taken together, these factors have allowed us to deliver solid adjusted operating income in-line with the expectations we laid out last quarter."
Luxury: $729.2 million (-3.1%)
Burberry, Gucci and Calvin Klein continued to grow strong—and Hugo Boss saw a return to growth thanks in part to the launch of Boss Bottled Infinite—while Chloe Nomade and Marc Jacobs Daisy continued their sell-out strength and drove sustained share gains for their respective brands. The company attributed the segment's losses to revenue recognition accounting change and supply chain disruptions.
Consumer Beauty: $840.3 million (-17.8%)
Excluding temporary factors such as supply chain disruptions, the company noted the segment's performance "continues to be broadly in-line with sell-out trends, which are declining high single digits as our brands face share losses and continued weakness in the global mass beauty category, particularly in the U.S. and Europe."
Within color cosmetics, sell-out in Cover Girl, Rimmel and Max Factor was in line with the category average, while Sally Hansen delivered low single digit sell-out growth and share gains in the U.S. Net revenues in retail hair declined in the high single digits, despite strong sell-out performances and multiple-market share gains from Wella. Body care revenues improved over year to year, while Younique saw both revenues and profits decline, driven by lower presenter sponsorship.
Professional Beauty: $421.1 million (-6.1%)
Weakness in North America drove the segment's decline, attributed to supply chain disruptions and trade inventory reductions at certain key customers. OPI saw  "solid growth," while ghd saw momentum from the launch of its Glide hot brush and continued success from the Platinum+ styler.
By Region
North America—$611.7 million (-14%)
Europe—$837.9 (-14%)
ALMEA—$541 (+1%)
Consumer beauty drove declines in North America and Europe, while luxury grew in Europe particularly Germany, the U.K. and Spain) as well as China and the Middle East. Professional beauty saw strength in Russia and the U.K.
"While we have achieved good profit delivery, the weak top-line result demonstrates that there is still much to be done to turnaround the business. We must capitalize on the solid results of the luxury and professional beauty divisions, and address the weakness of the consumer beauty division's performance via shelf productivity, product range simplification, and brand investment at scale," said Laubies.
"These are the main priorities of the strategic plan that we are completing and which we will start deploying as soon as fiscal 2020. We are more than ever convinced that the core business principles … are the most relevant levers to maximize value creation in the short and medium term."