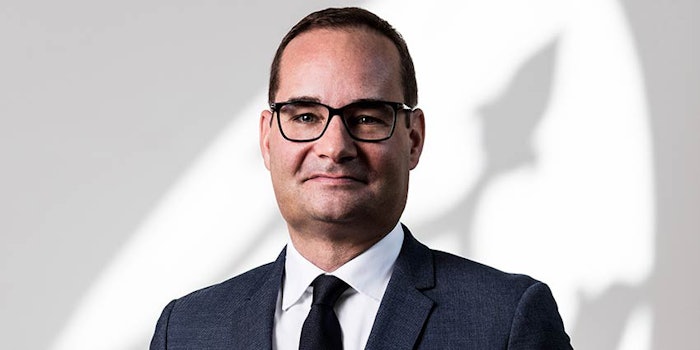 Amouage has appointed Marco Parsiegla as its new CEO, an executive with decades of experience in the fragrance and cosmetics industries. The brand is working to extend its audience appeal beyond fragrance enthusiasts.
Parsiegla will work to drive fragrance development, as well as adapting to global trends and elevating the Amouage experience. He also plans to fully restructure the brand's business model in an attempt at modernizing the company.
Before joining the Amouage team, Parsiegla was the executive vice president of global luxury at Havas, where he created relevant content and began inspiring the next generation of fragrance enthusiasts. He also served as the general manager and vice president of prestige products for Procter & Gamble.
"Throughout my many years in the industry, Amouage has been one of the 'best kept secrets;' a brand that is deeply rooted in traditions yet has taken its place amongst the most critically acclaimed fragrance houses in the world," said Parsiegla. "To me, Amouage is so much more than just fragrance, it is true creative mastery–rare and extraordinary. I look forward to authoring the next chapter in the brand's story and evoking new emotions and creating new connections that our customers will cherish. We also want to tap into the next generation of fragrance enthusiasts that believe less in brand affirmation and more in personality amplification."
Parsiegla continued, "I tossed aside the idea of appointing a single creative director to helm the brand, and moved towards creating a more inclusive and dynamic creative collective. We are currently recruiting a hub of exceptional artists who will be operating in unison under the leadership of a newly established [CEO] position. These include perfumers, editors, designers, audiovisual artists, etc. to name a few. This Amouage Creative Collective, a mix of established names and emerging figures, will have complete creative freedom on all interactions a consumer has with the house and will also be the voice of the brand. We want to talk with consumers basically every day. I believe that this will go further than most in reimagining the way fragrances are crafted, communicated, purchased and, ultimately, enjoyed."