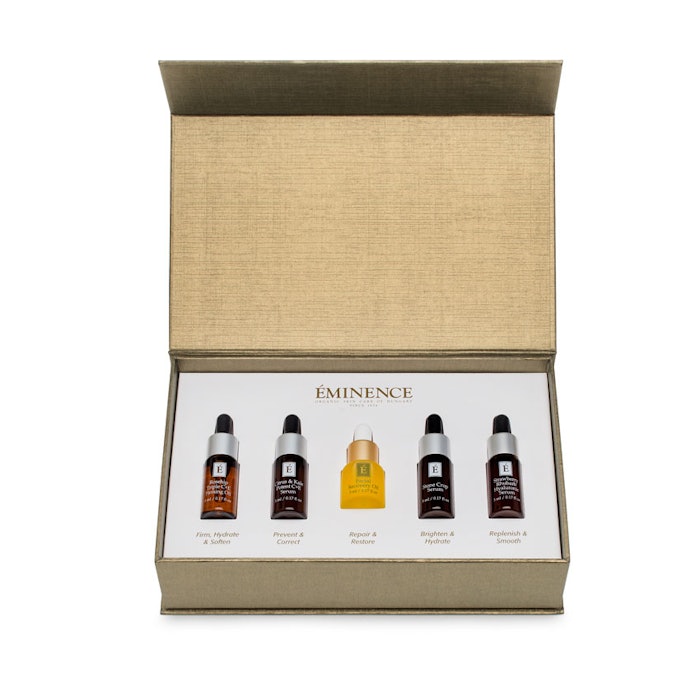 Éminence Organic Skin Care has reportedly become the first Certified B Corporation in the professional skin care field.
The B Certified Corporation assessment includes aspects like the transparency of the company, employee welfare, community impact, environmental footprint and other ideals. The certification has more than 1,000 companies around the world that are defining successful and sustainable leaders for the future.
Joyce Sou, director of B Lab Canada, said, "On behalf of B Lab, we hope this inspires other cosmetic companies to join the global movement of people using businesses as a force for good."
Éminence Organic Skin Care now focuses on addressing environmental problems while also intending to inspire others. The company has been using sustainable farming and green practices to produce natural and organic products. It also has a Forests for the Future initiative meant to plant a tree in a developing country for every product that is sold.
"Becoming the first professional skin care company to receive a B Corp Certification validates Éminence Organic Skin Care's longstanding commitment to supporting the planet and expresses the principles we share with our customers," said Boldijarre Koronczay, president of Éminence Organic Skin Care. "B Corp Certification means our retailers and consumers can trust that our brand has assumed a stewardship role in affecting social and environmental change."