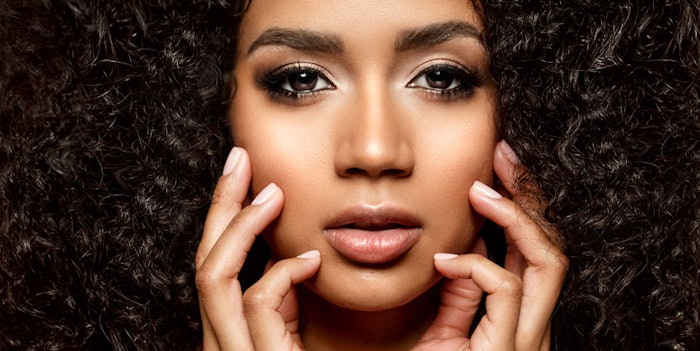 A new long-term educational initiative, DREAM: Driving Racial Equity in Aesthetic Medicine, a partnership between Allergan Aesthetics and Skinbetter Science, is committed to furthering the principles of racial and ethnic diversity, inclusion, respect and understanding in dermatology and plastic surgery. 
Previously: Juvia's Place Donating $300,000 to Black Entrepreneurs
Allergen Aesthetics and Skinbetter Science are partnering with The National Racial Equity Medical Residency Curriculum to assist students, faculty and staff in dermatology and plastic surgery residency programs in identifying and addressing the risk of implicit bias in academic and clinical settings.
This program is being piloted at a university, with reported subsequent nationwide roll out planned after.
In addition, textbook photo atlas, The Spectrum Dermatologic, will be sponsored by The DREAM Initiative to show the characteristics of skin conditions across racial and ethnic skin types.
Carrie Strom, senior vice president, AbbVie, and resident, Global Allergan Aesthetics said, "As leaders in aesthetics, Allergan Aesthetics and Skinbetter Science are like-minded in our pursuit of advancing equality and diversity in the aesthetics market and believe it is our responsibility to create meaningful, positive change within our own companies, and with our customers. 
"We are inaugurating the DREAM Initiative with three important projects, which will immediately expand available resources to enhance the care of all patients, as well as to better diagnose and treat dermatologic conditions across the full spectrum of skin types and patients of color."
Jonah Shacknai, executive chairman of Skinbetter Science said, "Inspired by the nationwide peaceful protests that have galvanized our communities in calling for racial equity in all sectors of society, Skinbetter Science and Allergan Aesthetics wanted to identify ways in which we could leverage our collective experience  and knowledge to make a tangible contribution to improving health equity. Helping to make aesthetics and dermatology more inclusive and fair, and enabling physicians and health care providers to bring that to life, is an important place to start."