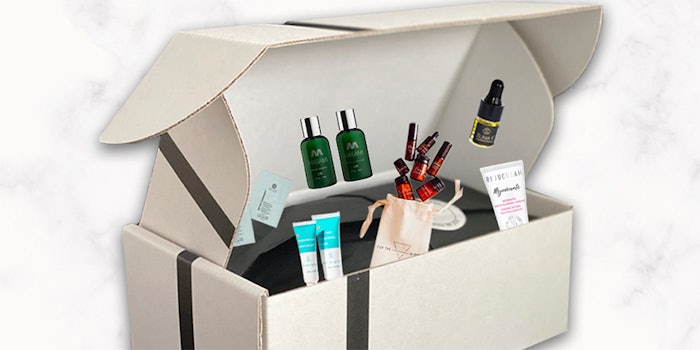 Beautyque NYC has unveiled new updates of its virtual store, including new features and indie brands. 
Related: 3 Emerging Trends in the Post-COVID World of Skin Care
Update (May 2021): Beautyque is celebrating its one year anniversary with a virtual disco of the decade on May 13, 2021 at 6 p.m. U.S. Eastern time at Studio Beautyque, a virtual 3D venue.
The anniversary celebration includes:
Virtual 3D venue

Exclusive interviews with influencers and beauty experts

Disco-themed makeup tutorial

Live chat with brand founders and beauty lovers

Chance to win free beauty products

Interactive photo booth and a mixology corner

Dance to disco music
Beautyque NYC founder and owner Sonia Khemiri said, "We created Studio Beautyque, a four-floor retail/party virtual experience inspired by studio 54, the iconic New York Club. It is a complete 3D space where our brands are showcased on the first floor, where customers can meet brand founders live. On the second floor, there's a virtual dance party, a mixology station, and a virtual photo booth. Attendees who submit their best photo booth picture from the party will be entered into a sweepstakes. All of our visitors, whether they're beauty lovers, beauty brand founders, or retailers can learn from our guest experts, like Jaleesa Jaikaran, Karen Young, Sue Katz and Lisa Thurman to help indie brand founders learn how to stand out in the market. Influencers like the Vike twins will share how to break out as beauty influencers."
Khemiri said, for its second year of business Beautyque NYC wants to collaborate with key players in the beauty industry to create their own 3D spaces: "We are currently working on building our proprietary software where virtual reality, augmented reality and artificial intelligence meet, and we are looking forward to helping brands not only build brand awareness, but also drive them down the funnel to purchase."
Previously: Beautyque has launched two value-add programs as well as a site update.
The first program is the Discovery Box, which sends consumers up to six product samples to test out, for $15 a box. 
The second add on is the BeautyQlub group on Facebook that allows consumers to discuss topics revolving around makeup. 
Beautyque also spearheads Brand Evaluation Programs for its brand members to provide direct product feedback from a focus group testing process.
The site also includes a new section called BeautyQlub Tested where every time a product is tested by members in the scope of the focus group, it is add it to the section.
Co-founders Sonia Khemiri and Sylvie Giret said, "Besides pursuing our efforts on the technology and showcase level, and on growing our community of consumers, we are stimulating consumer engagement, and developing the discovery mission of Beautyque,"
Giret said, "They can learn more and get answers about their wellness and beauty routine thanks to our live events, and they can discuss together thanks through our newly created Facebook BeautyQlub group. There's nothing else like Beautyque out there."
Previously: Updated features on the site include:
Zoom in-out on a category, a specific brand shelf or products.

Modern shelving with superior display capabilities and back-lit LED lighting.

Seamless integration with our e-commerce platform, full online retail and e-commerce capabilities.

Livestream events simultaneously on Facebook Live.

Live chat.

Livestream shopping and video live chat coming soon.

BeautyQlub program, the member only group created and animated by Beautyque.

Discovery program for enrolled brands offering enhanced brand and product content, brand introduction to consumers through email marketing, sampling program, focus groups and a brand evaluation program.

Access to Beautyque's community of more than 7,000 beauty and wellness enthusiasts.
Brands showcased on the site have the ability to host its own live events as often as it wants and enroll in the monthly brand evaluation program where brands can receive feedback. 
Brands are also enrolled into a three-month dynamic, multi-brand, multichannel marketing program involving content marketing, social media, email marketing and other features.
"We offer our brands the opportunity to engage with a vast community of more than 7,000 beauty enthusiasts, while our consumers can discover new brands, try their products and provide their feedback, and make their own definition of beauty through tutorials, events, private sessions and classes," said Sonia Khemiri, co-founder of Beautyque.