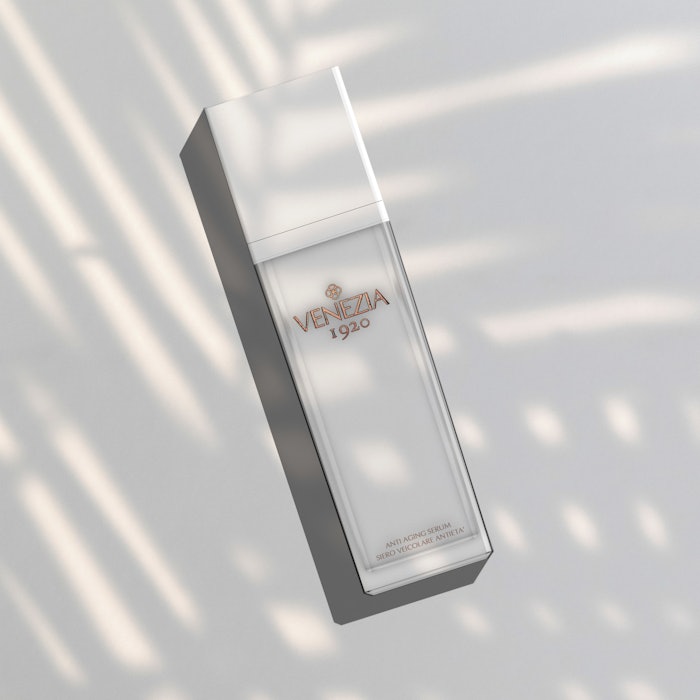 Venezia 1920 is launching its luxury skin care brand in the United States.
Previously: Shiseido to Launch Ulé in France
The brand is said to use high-grade botanical extracts in its products. Its formulations feature ingredients such as vitamins A and E, hyaluronic acid, aloe vera, macadamia oil, ceramides, chamomile essential oil, and pomegranate.
Products in the collection include: 
Intense Purifying Face Cleanser with Pomegranate and Black Currant
Anti-Aging Micellar Lotion with Marigold E Hamamelis
Super Moisturizing Cream With Aloe and Hyaluronic Acid
Lifting Cream with Damask Rose
Super Moisturizing Anti-Aging Cream with Tetravalent
Anti-Aging Vehicular Serum with Liposomes
Lifting Moisturizer Serum with Crystalskin
Gianluca Zin, founder of Venezia 1920, said, "We are expecting to place our products with health and wellness online retailers. This is exciting news. Once we are on these sites, consumers throughout the U.S. will be able to buy our natural skin care products. We know our natural, mostly vegetarian skin care products are what consumers are looking for today."