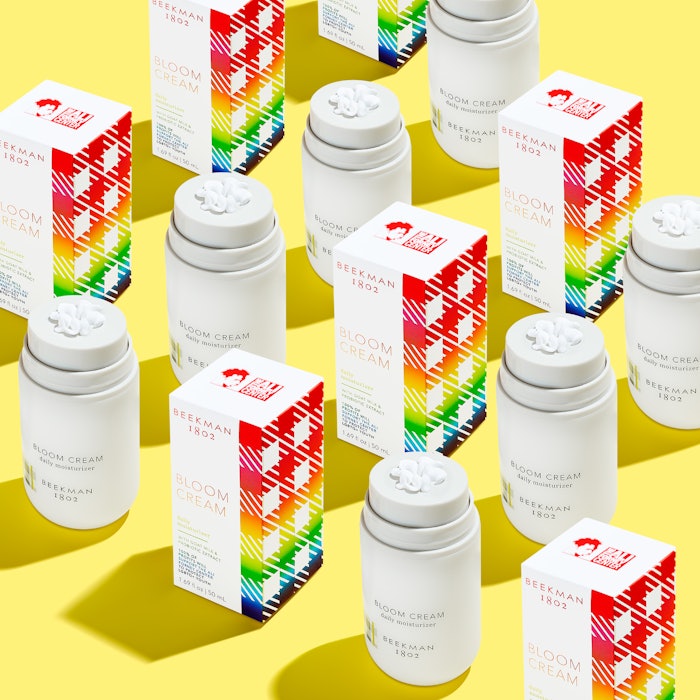 Beekman 1802 has launched its limited edition Bloom Cream for Pride Month, with 100% of the proceeds benefitting the Ali Forney Center, a LGBTQ community center that helps LGBTQ homeless youth in the United States.
The formula features the brand's unique probiotic extracts complex to restore a healthy, youthful radiance.
Co-founders Josh Kilmer-Purcell and Dr. Brent Ridge said, "As a brand founded by an out gay couple, Pride isn't a marketing campaign for us. Pride is our autobiography. It serves as an opportunity to remind us of the unique challenges and obstacles we faced when we launched 14 years ago and others continue to face in business and their personal lives. We may all be different but we have an obligation to lead the way for other LGBTQ+ and minority lead businesses to thrive, through Kindness to both self and others."