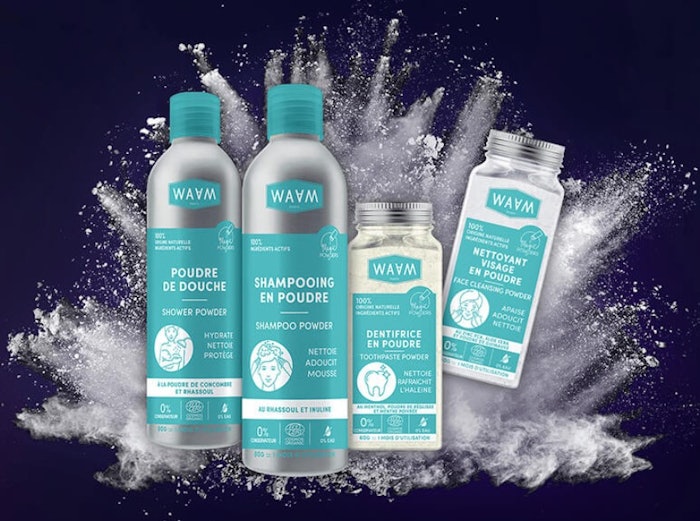 Waam Cosmetics has received an investment of 5 million euros from We Positive Invest 2 fund (Arkéa Capital) and Karot Capital, according to TechInkers.
Waam Cosmetics reportedly plans to strengthen its teams and accelerate development in Europe. 
The brand recently launched a new product line called Magic Powders, which includes toothpaste, shampoos and facial cleansers that are composed of 100% active ingredients of natural origin. 
The Magic Powders collection is recyclable and offers refillable packaging.