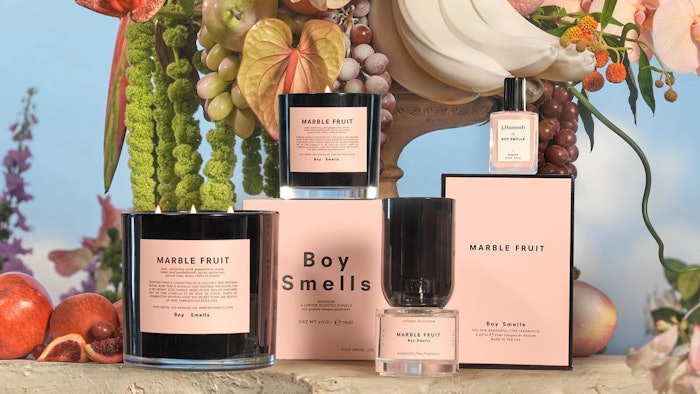 SuperOrdinary is managing the Amazon presence of 111SKIN and Boy Smells, reportedly protecting the brands from third-party or unauthorized sellers, while managing inventory and driving growth through sales and performance analytics.
"We are thrilled to be partnering with SuperOrdinary to take the helm of our Amazon distribution and propel us into the next chapter of our presence on the platform," says Boy Smells CEO David Duplantis. "For the past few years we have been expanding the Boy Smells brand through product innovation, category expansion, distribution and our evolving omnichannel strategy. Now, we are taking steps to further optimize our Amazon strategy as well through this new partnership."
Duplantis added, "SuperOrdinary is the right fit to provide us with proven resources to evolve our brand presence on site, while optimizing sales and identifying actionable solutions for growth driven by business intelligence and importantly alleviate the notorious pain point of unauthorized sellers on the platform."
Since May 2021, SuperOrdinary has grown its Amazon employee team by 4x and has managed the Amazon presence for 16 brands, including Joanna Vargas, Biossance, Dr. Brandt and Peace Out Skincare. In this time, SuperOrdinary's Amazon team has purportedly removed 1,694 unauthorized sellers from the platform.
SuperOrdinary defends brands' interests on Amazon by combatting unauthorized resellers, keeping Amazon listings continually optimized by being at the forefront of Amazon's newest initiatives and programs, and by ensuring competing brands do not advertise on brands' search terms.
The latest partnerships allows Boy Smells to expand its omnichannel strategy and facilitates 111SKIN's return to Amazon. Previously, the latter brand had pulled back its Amazon presence due to stock issues, product page management challenges and unauthorized sellers. SuperOrdinary aims to overcome these issues.
SuperOrdinary chief operating officer Steve Strong recently spoke to Global Cosmetic Industry about the two latest partnerships.
What will make these brands resonate on the Amazon platform?
Strong: Both are already amazing brands with a loyal base of consumers, incredible products, and a great brand story. Our job is to bring that story to life on Amazon by complimenting the efforts of the brand off-platform. Creating a unique brand experience drives increased conversion and introduces new customers that are shopping in the respective categories.
Are there any category dynamics that make a difference?
Strong: Education is key in both categories for consumers shopping on Amazon. When we kick-off with a new brand, we request a product education session, so we understand the benefits, scents, and key differentiators of each product. This session helps our team craft product pages that inspire conversion through education. From a category perspective, fragrance is very personal, so it is important to highlight the different notes through imagery and content to instill consumer trust to try new brands.
The skin care category is becoming increasingly competitive, so we are always finding ways to stand out. Before and afters, infographics and video content are elements that we include on the product pages to visualize results. We continually test and learn through consumer feedback to fine tune our product listings.
How does SuperOrdinary help drive growth for brands like these? What are its "secret weapons"?
Strong: 1) We partner with brands in a holistic manner to ensure our Amazon approach compliments their broader digital strategy. Our team acts as an extension of our brands through our high-touch model which includes brand management, creative, advertising, brand protection, comprehensive reporting and demand planning.
2) We ensure we are feeding Amazon's flywheel while layering in our category expertise.
Creating increased demand (impressions) though targeted advertising strategies
Capturing as much of that demand as possible with data-proven copy and visual storytelling
Ensuring that we're on only seller on the listings though constant detection and notifications
Customer care—responding to all sub-par reviews and leveraging all review and returns information to inform our copy and images
Ensuring healthy inventory positions so there is minimal out of stock risk