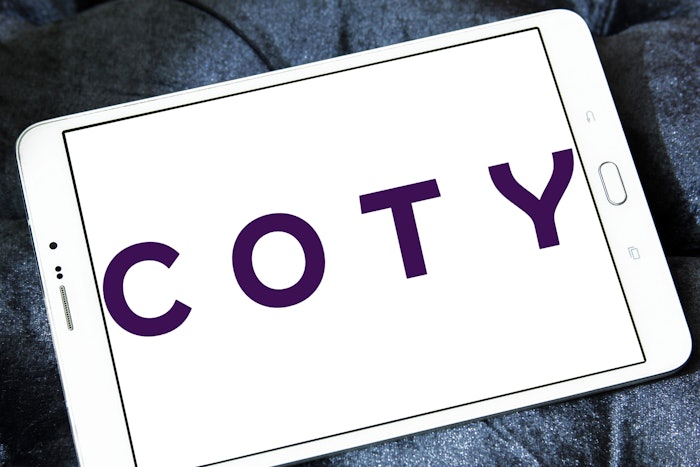 Coty has released its 2022 Sustainability Report, which outlines the progress made in advancing Coty's corporate sustainability strategy, Beauty That Lasts, from July 2021 to June 2022.
The program is expected to lead to a 20% reduction in packaging by 2030, as well as the adoption of 100% FSC or PEFC-certified folding box boards by 2025. The company will also leverage 30% post-consumer recycled materials (PCR) by 2030.
Elsewhere in packaging, the new Chloé Naturelle Intense is the first re-fillable fragrance in the Coty portfolio.
In addition, the new Adidas Active Skin & Mind range of shower gels prioritizes the use of PCR. The bottle is made from 99.8% PCR and the cap is 48% PCR. The range also features Coty's first refillable body care solutions.
Other highlights of the report include:
Coty achieved its goal to pay equitably for similar roles and performance, regardless of gender, by 2022.
Coty has launched a new global gender-neutral parental leave policy, providing access to fully paid leave for all associates starting or growing their families.
Coty reached its goal of sending zero waste to landfill from its factories and distribution centers and are ahead of schedule to meet its recycling goal, achieving 79.8% against its 80% by 2030 target.
Coty commits to:

Reduce absolute scopes 1 and 2 GHG emissions by 50% by 2030 from a calendar year 2019 base year.
Increase in annual sourcing of renewable electricity from 5% in calendar year 2019 to 100% by 2030.
Reduce absolute scope 3 GHG emissions by 28% within the same timeframe. 
CEO Sue Y. Nabi, said, "Beauty That Lasts is a critical driver of Coty's ambition to make over the world of beauty. United by fearless kindness, we create forward-thinking products that provide new, innovative, and simply better science-based solutions. We must continue to push the boundaries of what's comfortable and expected, finding new ways to operate."
Chief scientific officer Shimei Fan, Ph.D., says, "This has been an exciting year for Coty's sustainability journey, and I am so proud of our achievements on gender equity and our new carbon and packaging commitments. Coty is disrupting beauty standards and we are taking the same approach to our sustainability ambitions. I truly believe we will be able to lead the way and create meaningful change in our industry."