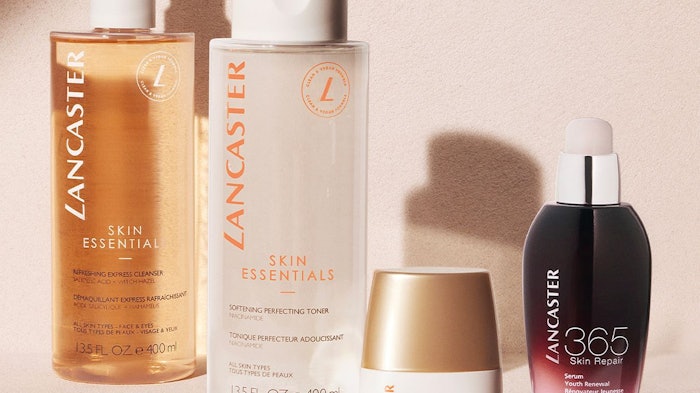 Coty is aiming to double skin care sales by fiscal year 2025, totaling $500-600 million, per comments delivered at its latest investor event in Monaco.
Not coincidentally, Monaco is the manufacturing center of excellence for Coty's flagship Lancaster skin care brand, which delivered double-digit growth in Q4 and full-year 2022.
Coty recently unveiled the SKKN by Kim brand from Kim Kardashian. 
"Coty's skin care portfolio is one of the most exciting growth areas in our business, with revenues on track to double to $500-600 million by FY25," said Sue Y. Nabi, CEO of Coty. "Our strategy is underpinned by world-recognized brands serving key white space opportunities and consumer needs, 75-years of scientific innovation and leadership, superior patents and distinct intellectual property, and a large and growing team of skin care experts across the organization. We have begun our skin care revolution in Hainan and mainland China, where we are already seeing proof that our brands, formulations, and communication can win over consumers. At the same time, our research and development efforts are focused on the fastest growing consumer needs and health trends. All of this gives us confidence that we can capture significant opportunities in the $150 billion global skin care market."