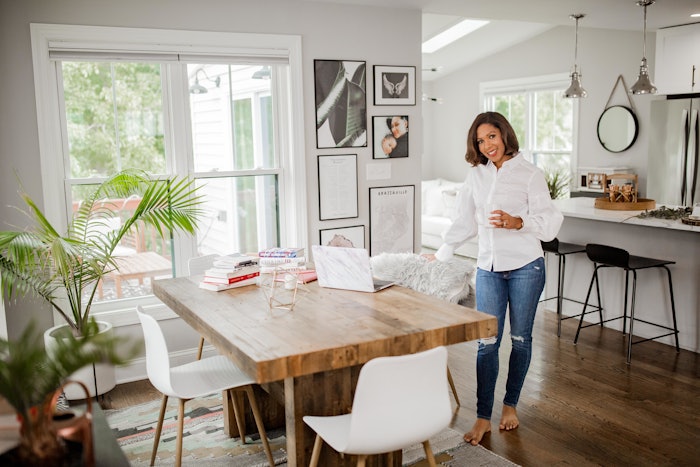 School House has appointed Amber Williams as its first vice president of brand strategy. 
Williams will provide strategic and inspirational leadership for the creative agency to engage and elevate clients. She will join the agency's leadership team, which includes Christopher Skinner, principal and founder, and Elizabeth Marvin, who was appointed president in October 2022. 
The executive previously led the emerging brand strategy consultancy Amber Williams & Company. The firm also served enterprise businesses looking to reach diverse audiences, as well as diversity initiatives through Sephora Accelerate, The Tory Burch Foundation and Rebecca Minkoff's Female Founder Collective.
School House has worked with more than 150 beauty brands in the last seven years, has more than 25 employees and operates School House Studios, a content-creating venture for School House's partnered beauty and wellness brands.
"I am thrilled Amber has joined the School House family," said Marvin. "Her deep knowledge of the industry and proven track record as a critical-thinking strategist ensures School House is poised for success as we expand the company's footprint. For more than seven years, founder Christopher Skinner and the creative team have worked to push the boundaries of what is possible in beauty branding. We look forward to taking this to the next level under Amber's strategic direction,."
"I am beyond excited to join the creative force that is School House and build upon the exceptional legacy cultivated by Christopher Skinner and the entire team," said Williams. "Beauty brands today are being challenged more than ever to create true differentiation in the marketplace and foster meaningful brand-to-consumer connections. As we look ahead in defining what it means for our brand partners to find success in this realm–which now includes a greater emphasis on diversity, omni-channel integration, and long-term vision beyond a single product collection–I look forward to bringing my knowledge and experience in strategy to complement the team's cut-through approach across all aspects of brand creation."