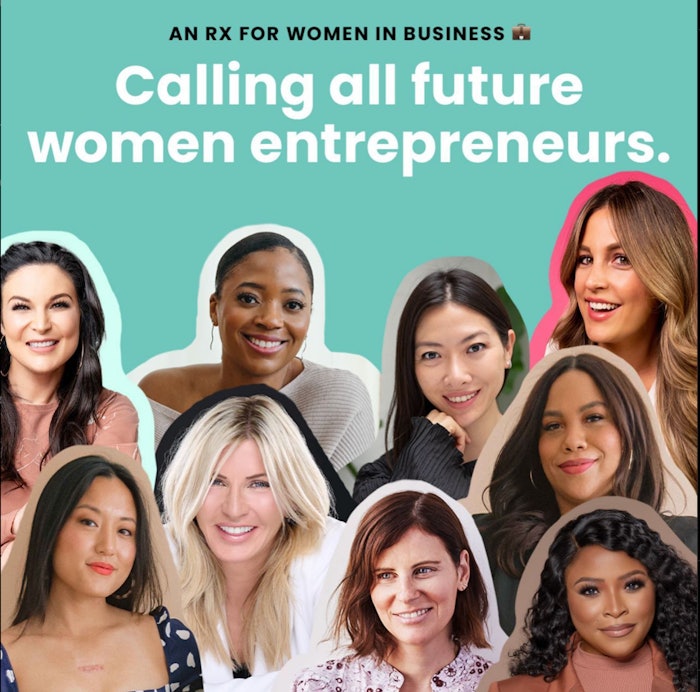 Flawless by Gabrielle Union and Urban Skin Rx founder Rachel Roff are celebrating International Women's Day with initiatives that give back to female-founded beauty brands. 
Urban Skin Rx Campaign
Urban Skin Rx has launched its "For US, an RX for women in business" campaign to offer expertise to the next generation of female-led founders and business leaders. 
Cary Lin and Angela Ubias of Common Heir, Priscilla Tsai of cocokind, Tisha Thompson of LYS Beauty, Allison Elsworth of Poppi, Courtney Somer of Lake + Skye, Erin Carpenter of Nude Barre, and Donda Mullis of Raw Sugar Living are joining in on the campaign to work with selected candidates to offer sessions to talk shop, advise and meet checkpoints.
Candidates will be vetted and matched with a founder based on their application and questions of interest.
Flawless by Gabrielle Union Grant Initiative
Flawless by Gabrielle Union announced its inaugural Lift as We Climb grant initiative for Black, female-owned businesses.
Three Black, female entrepreneurs will each be awarded $25,000 in financial support to help elevate their businesses.
To be considered, founders must submit a one-minute video and a brand deck to an expert panel of judges, who will then review each submission. 
The application period ends on April 19, 2023. Six finalists will be chosen to participate in a virtual pitch event taking place on May 10, 2023 and winners will be announced on May 17, 2023.
Union said, "We are so grateful to have a platform to support other Black female entrepreneurs. For these founders, the barrier to entry is often unreachable, and we are proud to be a supporting anchor in their climb to success."
Larry Sims, co-founder of Flawless by Gabrielle Union, said, "We want to give these individuals the necessary tools to succeed in a saturated space. Financial support, along with one on one mentorship sessions with some of our incredible partners, aims to give recipients the opportunity to feel seen, supported and uplifted."