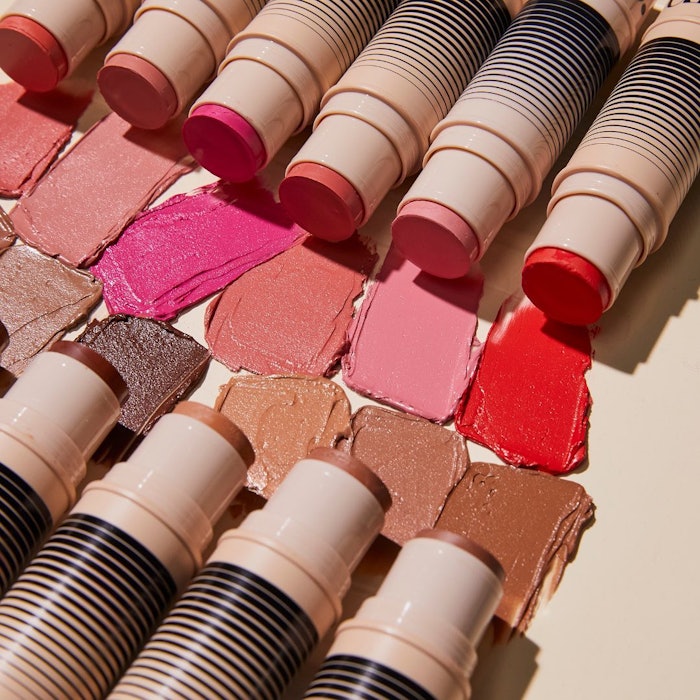 DIBS Beauty Facebook
Amid a color cosmetics boom in the U.S. market, DIBS Beauty has received "a significant" but undisclosed growth capital investment from L Catterton. L Catterton previously invested in Etvos, Tula, Il Makiage, Kopari, Elemis, Nutrafol, The Honest Company and Sugar Cosmetics. 
The brand has grown more than 450% year-over-year, primarily via a direct-to-consumer strategy, though the brand did expand to its first retailer, Revolve, in July 2022.
Given the rapid brick-and-mortar transition among many indie beauty brands, DIBS could be poised to boost its retail partnerships in-store. 
Jeff Lee, the brand's CEO and founder, notes, "Our makeup goes where our customers go, and we intend to meet them both across our rapidly expanding digital channels and in brick-and-mortar retailers."
Last year, Jeff Lee, the brand's CEO and founder, wrote in Global Cosmetic Industry, "I'm a believer that any prospective founder should start from the assumption that the world doesn't need another beauty brand. The why behind our brand, DIBS, has therefore been just as important as the how. We are on a mission to make makeup accessible and no-pressure for people across the United States who may be intimidated by the minimalist or over-the-top aesthetic of popular coastal brands. That's the North Star for everything we do from the products we innovate to the ongoing dialogue we have with our community."
The brand was launched in September 2021 and, in addition to Lee, a former COO of ARod Corp., boasts Ken Landis, the former co-founder of Tula and Bobbi Brown Cosmetics, tech entrepreneur Dan Reich, and entrepreneur Courtney Shields (Bow & Brooklyn).
DIBS' vegan and cruelty-free products, including the Desert Island Duos and Status Sticks, were designed to provide low lift, high payoff for beauty consumers seeking value, simplicity and convenience.
"DIBS Beauty is a highly distinctive brand that has quickly established a reputation for offering approachable, multifunctional makeup essentials that resonate with its customers," says Jon Owsley, co-managing partner of the L Catterton Growth Fund. "We are thrilled to once again partner with Ken and Dan who are proven entrepreneurs in beauty as well as Courtney and Jeff, who are uniquely suited to drive growth in this digitally-native brand. We look forward to leveraging our expertise in beauty to support the company's ambitious expansion strategy."