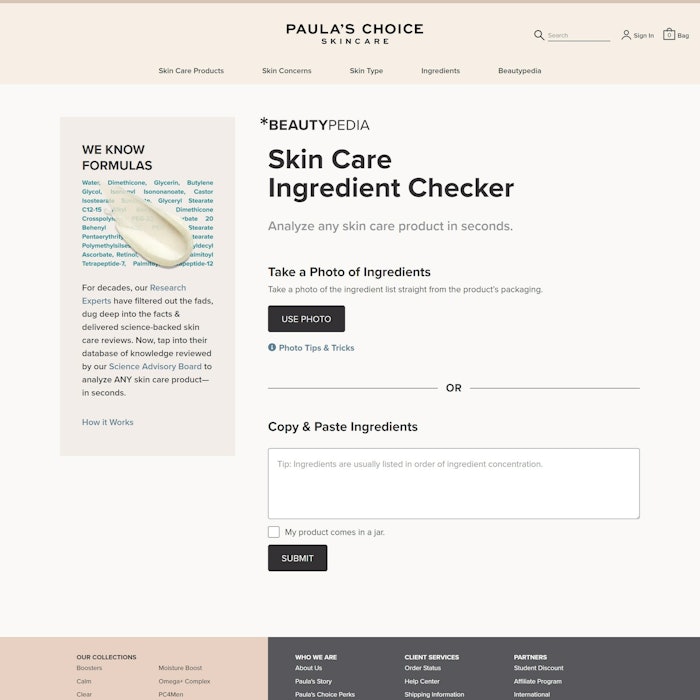 Paula's Choice has launched its Beautypedia Skin Care Ingredient Checker, a decoding tool that allows consumers to instantly analyze the ingredients in any skin care product in seconds, cut through trend-based hype and learn how the ingredients rate based on cited scientific research.
The skin tool rates ingredients on a scale of best to worst based on cited research from a broad range of fields including anatomy, physiology, dermatology, cosmetic chemistry, genetics, environmental science and safety. 
Beautypedia Skin Care Ingredient Checker is powered by the brand's Ingredient Dictionary.
Erika Kussmann, CEO of Paula's Choice, said, "For 28 years, we have been empowering our customers with more than just proven products—we've given them the exact research and truth they need to take the best care of their skin."
Desiree Stordahl, director of applied research and education at Paula's Choice, said, "Paula's Choice Research & Education Team and Science Advisory Board have over two decades of experience in the science of skin care, and continually re-evaluate the research to ensure our analysis is accurate and ahead of the curve, based on the latest studies."