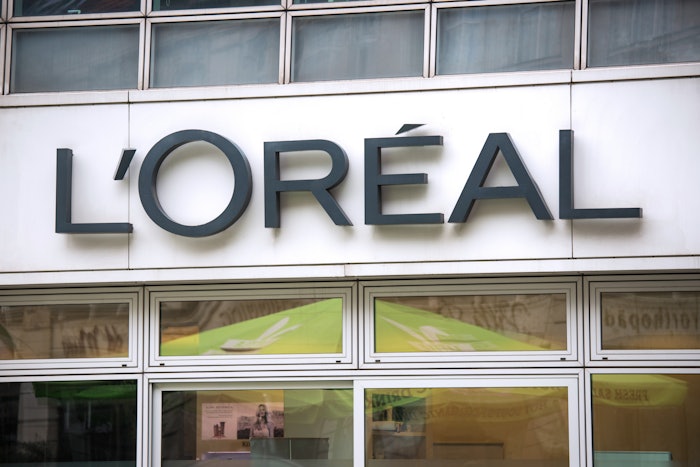 L'Oréal will shake up its executive committee in Q1 2024; the beauty giant has also created a new role, deputy CEO in charge of divisions, L'Oréal China.
First up, Fabrice Megarbane is set to be appointed chief global growth officer, succeeding the retiring Frédéric Rozé, who will depart his role at the end of January 2024. Megarbane has been with the company since 2000, working in the professional products division, serving as general manager of L'Oréal Lebanon, leading the consumer products sector for Africa and the Middle East, and serving as general manager of L'Oréal Germany before assuming his current role, CEO of L'Oréal China since 2019.
Vincent Boinay

is set to be appointed president of the North Asia zone and CEO of L'Oréal China, succeeding 

Megarbane. 

Boinay has been with the company since 1992, most recently general manager for travel retail worldwide. He joined the company's executive committee in July 2019. Boinay will move to Shanghai soon and fully assume his new responsibilities at the beginning of February 2024

To support Boinay, Laurence Ma will assume the newly created role of deputy chief executive officer in charge of divisions at L'Oréal China.  Ma has been with the company for 26 years. He will continue to serve as the head of L'Oréal Luxe in China, a role he's held since 2021. In his new role, beginning in February 2024, Ma will lead the other three divisions.
Finally, beginning in early 2024, Emmanuel Goulin will assume the role of president of travel retail, succeeding Boinay, and will join the company's executive committee. 
Nicolas Hieronimus, L'Oréal CEO, said, "Fabrice is an outstanding human leader in the truest sense of the word. Under his leadership, not only has our business in China doubled in sales to record market share while sustaining an ambitious sustainability agenda, we have also been able to increase our reputation as an employer and forge closer ties with key local stakeholders. In his new role, he will be able draw on the vast experience he has gained in North Asia to accelerate other regions, drive our e-commerce growth and lead the group's transformation programs."
Of Rozé, Hieronimus said, "I would like to pay tribute to Frédéric's remarkable international career over the past 38 years. The bold architect of the group's turnaround in North America, more recently as chief global growth officer he has step-changed our ability to adopt a multi-zone approach to accelerate our global growth, especially in indirect e-commerce. A man of strong values with an unwavering sense of commitment to the Groupe, he truly embodies the L'Oréal spirit of 'poet et peasant."
Of Boinay, Hieronimus said, "Vincent is a strategic leader with a genuine love for the culture and people of the North Asia region. He transformed our travel retail business, strengthening the group's global leadership in the sector and making it a major contributor to L'Oréal's growth and bottom line. He is a generous leader and a great team developer, with an openness and curiosity that have enabled him to build strong and lasting relationships with employees, customers and partners alike. I am convinced that he is the perfect choice to continue to build on our success in North Asia."
Of Ma, the CEO said, "Over the years, Laurence has made an incredible contribution to our success in China. Her strong leadership is underpinned by her constant drive to succeed and a remarkable ability to continuously reinvent the business models of the brands in her charge." 
Finally, of Goulin Hieronimus said, "Emmanuel is a young leader with a track record of developing winning teams and delivering strong results. He is direct, approachable, efficient and forward-looking with a commitment to transformation and sustainability, both highly appreciated by both teams and customers. I am delighted to have such an agile, empathetic and results-driven leader join the group's executive committee."