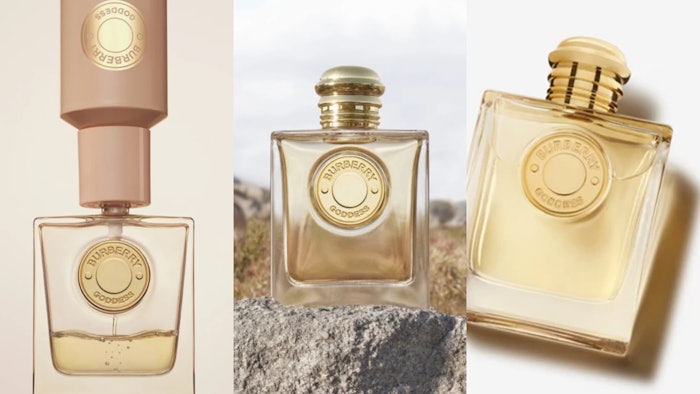 Coty Inc. has increased its outlook for the first half and full year FY24 in the wake of "strong momentum" for prestige fragrances and other key beauty categories and markets.
For instance, Coty's new Burberry Goddess fragrance "is setting new market records," according to Coty, topping all other U.S. fragrance launches in August 2023. Two other Coty fragrances are reportedly set for top-tier performance for the fall season.
As a result, Coty reportedly has three fragrance lines in the U.S. top 10.
Coty's results are in line with a generally strong U.S. fragrance market. Circana has reported that prestige and mass fragrance sales grew at about 13% and 11%, respectively, in the first half of 2023, compared to 15% and 13% in Q1 alone.
Given the positive signs noted above, Coty expects a 10-12% gain in core like-for-like sales growth in first half fiscal 2024 (previous growth forecast for the period: 8-10%).
For full-year 2024, Coty now expects an 8-10% jump in core like-for-like sales, compared to the earlier forecast of a 6-8% gain.
Sue Nabi, CEO of Coty, said, "The success of Burberry Goddess across key markets confirms that Coty is the go-to destination to create winning fragrances and execute unique and disruptive campaigns. Having spent the past three years strengthening Coty's fundamentals and elevating Coty's organizational capabilities across our categories, we enter the next phase of growth with best-in-class innovation and marketing power."