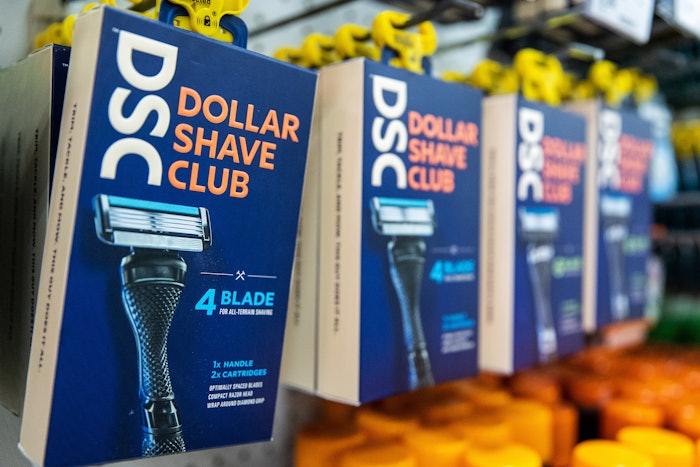 Unilever has announced its third quarter results, which showed turnover was €15.2bn, as compared to €15.8bn in the previous year, a decline of 3.8%.
The company also announced it has entered into an agreement to sell Dollar Shave Club before the end of 2023. Unilever will retain a minority shareholding of 35%.
Beauty & Wellbeing
Beauty and wellbeing delivered underlying sales growth of 7.4%,  3.6% from price and 3.6% from volume.
Turnover was €3.1bn for the third quarter, a decrease of 4.9%.
Hair care grew mid-single digit, mainly through price with strong performances in South Asia and Latin America.
Sunsilk grew double-digit helped by a successful relaunch based on a new activ-infusion formulation with the power of oils, vitamins and proteins. In Japan, Unilever launched Nexxus.
Core skin care grew mid-single digit with strong growth from Vaseline. In North Asia, AHC declined double-digit.
In prestige, growth was driven by Dermalogica, Tatcha and Hourglass.
In health and wellbeing, Nutrafol grew strongly and Liquid IV continued to perform well with range extensions into sugar-free and kids hydration solutions.     
Personal Care
Personal care underlying sales grew 8.0% with price growth of 4.0%.   
Turnover was €3.6bn for the third quarter, a decrease of 2.2%.
Deodorants grew double-digit driven by strong performances in Latin America and Europe. Rexona continued its strong growth trajectory building on the success of its 72 hour sweat and odour protection technology and Axe grew well supported by its new fine fragrance collection.
Skin cleansing grew mid-single digit with volumes returning to positive growth. Lux grew strongly and in South-East Asia, Unilever relaunched Lifebuoy based on a new formulation with multivitamins to fight dangerous germs.
The Dove Personal Care portfolio delivered double-digit growth driven by a strong deodorants performance.
Oral Care grew high single-digit with Pepsodent and Close Up growing double-digit.    
CEO Hein Schumacher said, "Unilever is a company with strong fundamentals: a portfolio of great brands used by 3.4 billion people each day, number one or two category positions across 80% of its turnover, an unrivalled global footprint, and a team of talented people. Despite these strengths, our performance in recent years has not matched our potential. The quality of our growth, productivity and returns have all under-delivered. Today we are setting out our action plan to close this gap. We will drive faster growth by stepping up innovation and investment behind our Power Brands; we will drive simplicity and productivity, leveraging the full strength of our operating model; and we will sharpen our performance culture through strong leadership and stretching goals. I am excited about what we can achieve by delivering on these three priorities, as we focus on unlocking Unilever's full potential in the months and years ahead."