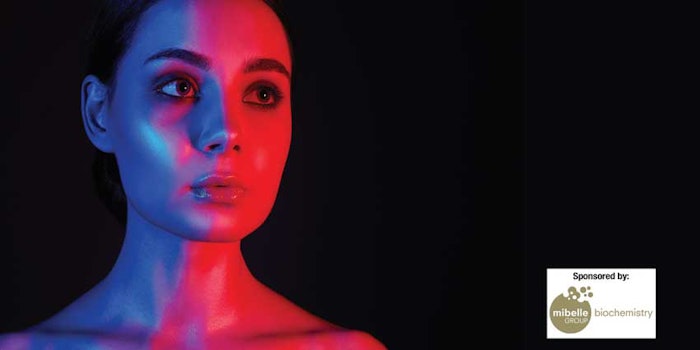 As noted in a key 2017 study, "The skin aging exposomea," the appearance and health of the skin is impacted by a confluence of environmental and lifestyle exposures, in addition to the passage of time and inherent genetic predispositions. In addition to behavior and lifestyle changes, consumers can greatly impact their skin's well-being with cosmetic products.
And, while skin healing and repairing innovations play a key role in supporting skin health, consumers, brands and suppliers are placing ever-greater emphasis on protection and prevention. This requires a holistic approach that addresses the range of harmful exposures in an individual's life, as well as unique solutions that boost the body's own natural protective resources.
This is total skin defense.
Key elements of this strategy include addressing exposure to pollution, natural and screen-derived blue light and UV radiation, as well as the restoration, preservation and balancing of individuals' microbiome.
Want to read the full article? Check out the March 2019 digital edition of Global Cosmetic Industry magazine.
Footnotes:
aJ Krutmann, et al., J Dermatol Sci. 2017 Mar;85(3):152-161