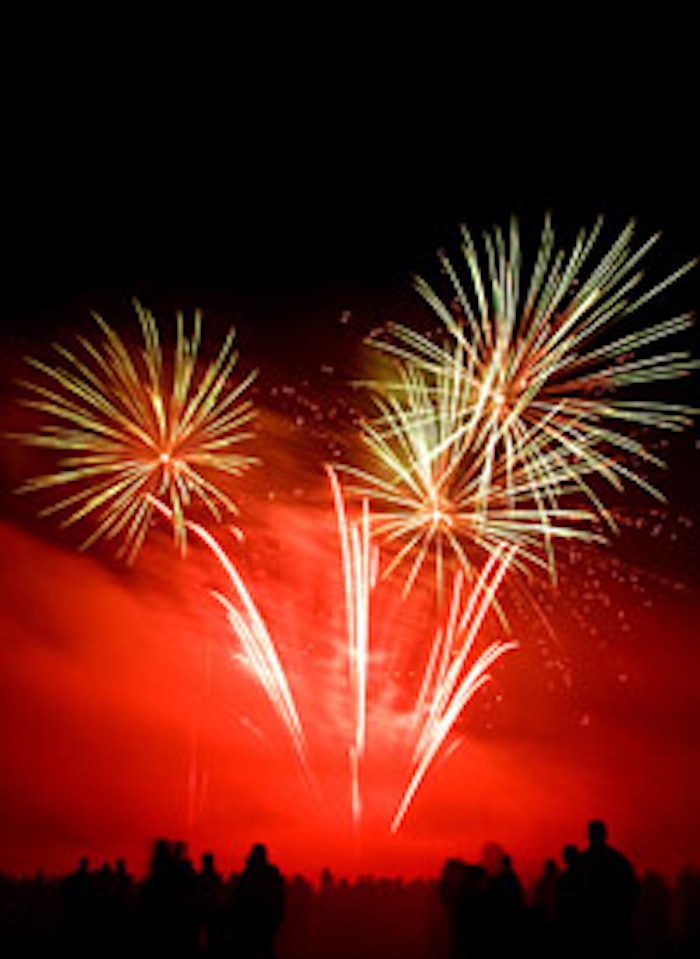 New Year is a time for goal-setting and strategizing, for thinking about the year ahead. It is the time to close one chapter, and open a new one. What will the beauty industry be remembered for in 2012? Top of mind might be the BB cream craze, the nail care boom, a few significant M&A transactions—including Markwins' recent purchase of Physicians Formula and the back and forth between potential acquisition participants Avon and Coty—and the industry's continued focus on sustainable products and production. But what does 2013—and the future—hold? No one knows for sure, but here is what a few beauty industry leaders expect.
"Although each year in the new economy is full of its share of twists and turns, 2013 may go down in history as a turning-point year in the beauty industry. Challenges are still many as those who survived the economic crisis are navigating their way in this brave new world; however, things are generally looking up. Beauty brands should be taking this opportunity to look at the lessons of the past and apply them to the future of the industry, which will be focused on how beauty and wellness combine progressively; how to provide consumers with the results they are seeking through the use of quick, multifunctional methods and products; meeting the needs of the savvy consumer who wants products with active ingredients and low prices; and always staying on the cusp of consumer demand."
—Cathy Christensen, senior editor, Skin Inc. magazine
"I see several significant trends for 2013. First, DIY. We are continuing to see DIY dermatology treatments at home (the continued growth of Clarisonic is a perfect example). Whether it is glycolic peels, hyaluronic acid treatments, or tools, tools and more tools, sometimes consumers are too busy to make it to the dermatologist and want the intense treatment at home. For example, we are testing an interesting electronic hyaluronic filler patch system. Second, I also expect a return to intensive, active body treatments. While this market fell apart somewhat with the recession as consumers weren't willing to invest in the category, I see this as a significant growth opportunity."
—Marla Malcolm Beck, founder, Bluemercury and M-61 Skincare
"In what has become a hyper visual and technological environment, there will be a trend toward tactility. While consumers will continue to digitize their lives and engage with brands online and on social platforms, there is a heightened desire for sensory experiences that can really only be articulated in a retail environment."
—Kelly Kovack, partner, Brand Growth Management
"I expect to see further developments in medical devices for the shaping of the silhouette. Zeltiq pioneered the development of cryolipolysis, a concept that other manufacturers are now embracing. As always, this competition within the marketplace is leading to new developments and improvements in the devices offered, and thus in the results we can give our customers."
—Dr. Luigi L. Polla, founder, Forever Laser Institut and Alchimie Forever (Switzerland)
"Noninvasive anti-aging solutions are a major trend that will continue into the year 2013. Consumers seem to seek innovative products that provide multifunctional benefits. Therefore the extension of BB creams and CC creams are expected to continue with major brands addressing these consumer demands by developing all-in-one skin care solutions. The development of different at-home sonic and light devices is of growing interest to many. With many people living the fast-paced lifestyle consumers are drawn to more simplicity and how they can enhance their at-home treatments. Leading peptides, retinol and ski- brightening ingredients will remain a constant through the next year for reducing the signs of aging as well. The search for more natural and organic products continues due to increased consumer awareness about sustainability. The focus of skin care products has changed because the spotlight has been placed on what products do not contain rather than the exceptional ingredients they do contain."
—Gogi Sangha, president and CEO, G.S. Cosmeceutical USA, Inc.
"Although difficult to pin down only one trend, it is clear that the focus on nail care will continue into 2013. With the gel business booming, nail products should continue to shine in 2013. Nail color is an easy and inexpensive pick-me-up in a difficult economy, which will help that sector stay strong. We will continue to see new sassy colors and designs from the leading brands."
—Jill Birkett, brand director, HBA Global Expo
"The beauty industry continues to introduce diverse and innovative concepts seasonally. Off the runways, we see bright colors, bold brows and the ever-growing nail category for 2013. For me, these trends are important as they continue to drive modernization and dictate growth. For our members, that means they expect information and knowledge on where our industry is headed in order for their portion of success to continue to grow."
—Pamela Jo Busiek, president and CEO, ICMAD
"For 2013, I believe that the therapeutic benefits of skin care and facial treatments will begin to be more understood. In the past 10 years, we have seen millions of Americans exploring massage and bodywork to help them manage chronic physical conditions, decrease pain and stress, and increase flexibility and quality of life. Spa modalities like massage and bodywork have moved out of the luxury category and into the 'needed' category as more folks take control of their own health and overall wellness. In the coming years, the industry will see more consumers seeking out skin care services for therapeutic reasons, not just to pamper themselves."
—CG Funk, vice president of industry relations and product development, Massage Envy and Spa
"In the salon industry, I expect to see a significant increased demand for and acceptance of hair extensions. This year will see extensions crossover from the 20-somethings to women in their thirties and older who want more—and thicker—hair. We will start to see hair extensions aimed more toward volume than length."
—Edwin Neill, CEO, Neill Corporation
"I think, a significant trend in the beauty industry will be products that provide spa, salon and in-office results in-store at a mass retail level with comparable results. The average consumer is becoming much more educated in her knowledge of ingredients and what she are looking for, so the market will adapt to give them more efficacious products in store at a mass retail value."
—Alexandra Gonzalez Repetto, beauty assistant, Real Simple
"For 2013, slowing down to take care of our self and our loved ones will be a major trend. The values of the slow food movement will influence all aspects of our lives, especially how we approach our beauty, health and wellness. In terms of color, people will gravitate towards calming shades. Although we will see more common shades of pinks and neutrals, there will be surprising pastel-like hues in blue and green that people will find soothing and relaxing for spring."
—Shel Pink, founder and CEO, SpaRitual
"I'm expecting natural BB creams (or CC creams) and more products that multitask and combine aspects of skin care and makeup to be a significant trend in 2013."
—Melisse Gelula, co-founder, Well+Good
A special thanks to everyone who took time out of their busy schedules to share their 2013 expectations for this article.