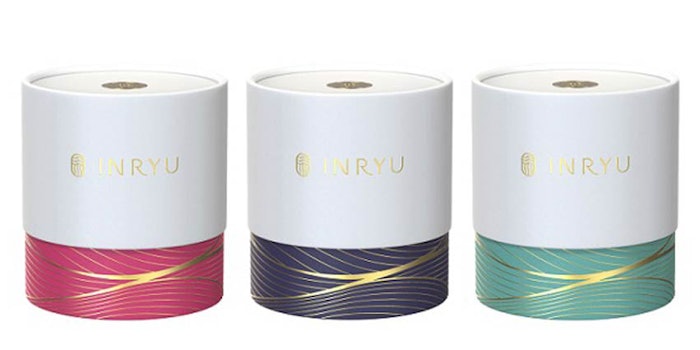 Shiseido is launching an ingestible beauty supplement brand—Inryu— intended to improve skin health from the inside. The debut line includes three products—Advanced Radiance, Night Ritual+ and Laser Refine—that will launch at Shiseido The Store in Japan in January 2022 and e-commerce platforms in China in March 2022.
Related: Report: Shiseido Setting Sights on Skin Care Brand Acquisitions
According to Shiseido, Inryu is a line of supplements that when taken consistently spreads beauty ingredients throughout the body and allows consumers to shine with an inner luster every day. "In" stands for inner beauty, and "ryu" means to flow.
Inryu was developed by the China Business Innovation and Investment Office (CBI), which focuses on the market trends of beauty consciousness and the ingestible beauty market in China. The company used consumer insights and Shiseido R&D to develop the brand.