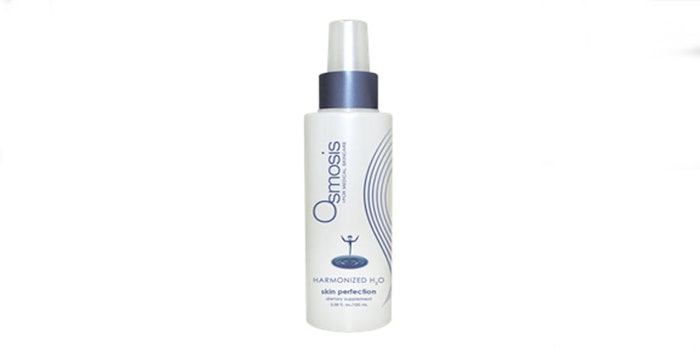 Drinkable beauty is nothing new, and now a new launch has entered the market.
Osmosis Skincare's Skin Perfection Harmonized Water offers a new way to treat acne. This liquid dietary supplement is meant to reduce skin imperfections and facial blemishes in a four-week period. By ingesting this product twice daily, the skin conditions for acne, rosacea, eczema and psoriasis will reportedly begin to improve.
Drinking water is good for the health and skin, but the Skin Perfection Harmonized Water makes it even easier for the skin to get clear and stay clear. This product works with "therapeutic frequencies" to target messages that are imprinted in the water. This resets cell frequencies, restoring the body to an optimal state.
Studies showed that a 60% reduction of imperfections was seen on 56 people tested. The study features both men and women from ages 14 to 38 and has earned a 100% successful response from subjects whose ski is healthier and smoother.
This product provided 62.9% with smoother skin, 54.3% with improved appearance, 51.4% with prevented blemishes, 51.4% with more even and clear skin and 48.6% with an improvement with both blemishes and skin complexion.