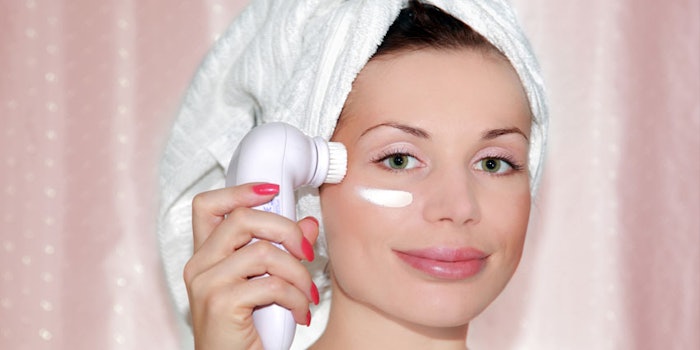 The U.S. OTC acne market has changed due to the desire for devices and switches, according to Kline Group. Self-care devices have increased the U.S. OTC market's annual growth more than its average 2-3%, especially devices that use LED light therapy.
The La Lumiere's illuMask, which later became the Neutrogena Light Therapy Acne Mask after Johnson & Johnson purchased the company, boosted both the anti-aging and acne treatment sales. The illuMask alone increased sales by more than 25%. The upgrade to the Light Therapy Acne Mask is meant to deliver the same results, but in a shorter amount of time.
TRIA Beauty has also had success with its new and more compact device that is targeted for affordability. The Positively Clear 3-Step Skincare Solution has earned the company a 40% growth in 2016, preparing the company for its relaunch of its one-step acne device, the Silk'n Blue.
The emergence of the new self-care devices has also aided in the Rx-to-OTC switch of some products. In 2016, the FDA approved Differin Anti-Acne Gel 0.1%to be switched into the OTC market, becoming one of the first active ingredients to switch in more than 30 years. The product is considered a retinoid class drug, marketed by Galderma Laboratories, and is meant for topical use for people 12 years of age older.
Studies on the effects of traditional vs. alternative OTC acne devices will be analyzed in order to further understand the emerging self-care devices market.