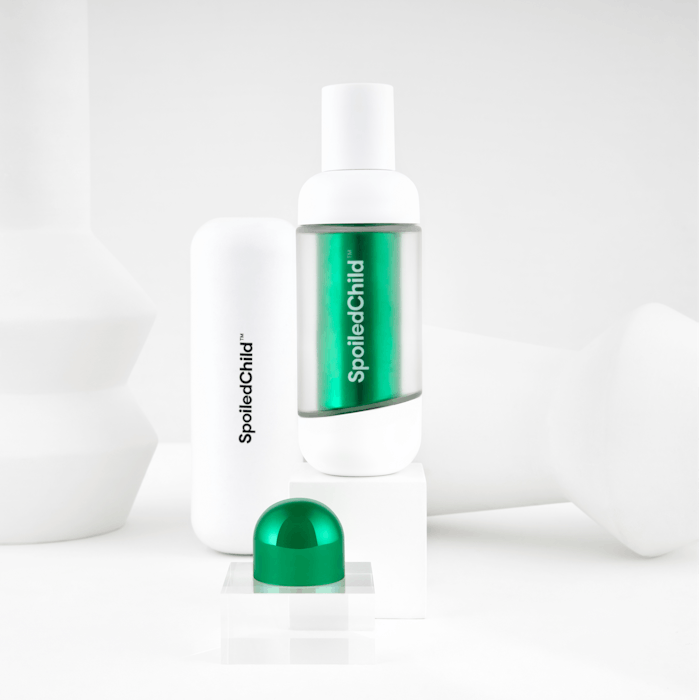 Oddity has launched SpoiledChild—a wellness brand that matches consumers to hair and skin products tailored to their unique profile. The process utilizes the company's SpoiledBrand, a proprietary machine-learning engine that provides personalized recommendations. It is the second independent brand launched by the company, after Il Makiage.
Related: Pantone Launches Skin Tone Validation Program for Technology
SpoiledChild developed its full line of hair and skin products using a wide-scale consumer-first product development process. After gathering and analyzing data from millions of consumers, SpoiledChild offers a powerful collection of extensively tested and clinically-proven products.
SpoiledChild features a patented refillable package design with recyclable capsules and an auto-refill concept to reduce waste. The product's reusable dispensers and recyclable capsules enable consumers to replenish their routine and ensure the formula's efficacy from start to finish.
The SpoiledChild collection is available at spoiledchild.com.
Oran Holtzman, co-founder and CEO of Oddity, said, "SpoiledChild is our second homegrown independent brand and has been developed leveraging the existing strengths of our scalable, rapidly-advancing technology platform, including our AI and machine learning capabilities and our online-only approach. We have shown our ability to grow a brand from $0 to over $250 million in online revenues in only 3 years via proprietary technology with Il Makiage, which has disrupted the beauty category. With SpoiledChild, we are applying our proprietary technology to enter the wellness industry with personalized hair and skin products. In a few months, SpoiledChild plans to introduce supplements as well."
Suzanne Fitzpatrick, co-general manager of SpoiledChild, said, "There is an entirely new generation of consumers that are redefining the rules of aging on their own terms. We wanted to create wellness products for them—products that break from the standard 'anti-aging' traditions and put the consumer in control of their future. In our research, beauty and wellness consumers of all ages told us that aging was top-of-mind, but that they were overwhelmed by the number of legacy products on the market yet underwhelmed by their performance. We created a range of best-in-class products that address a wide spectrum of different goals and made it easy for consumers to find the products that match their needs."