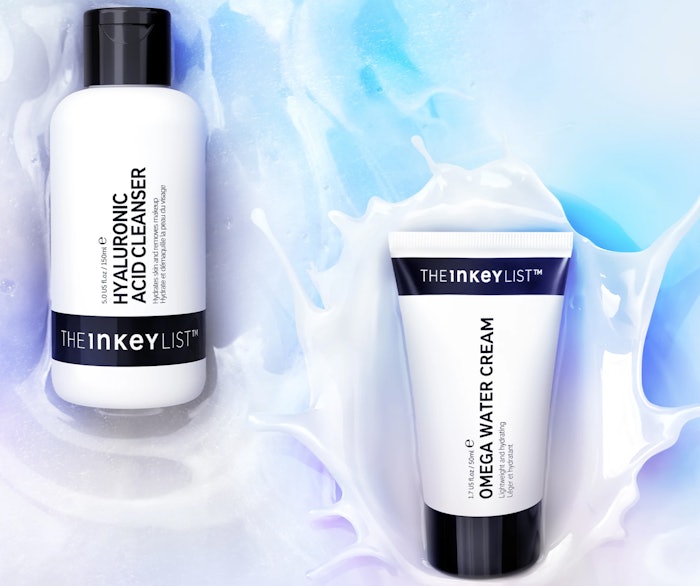 Aria Growth Partners has invested in The Inkey List. Aria Growth Partners previously invested in skin care brand Hero.
Aria Growth Partners typically makes minority investments of $5-30 million in brands that generate the same range of revenue, though the size of this investment was not disclosed.
The Inkey List, which has grown about 600% in the last three years, per the brand, is the brand behind Selfless by Hyram, a collaboration with Tik Tok star Hyram Yarbro. 
The Inkey List has sold about 20 million products to its community of 2.1 million. The brand retails at Sephora in more than 30 countries, Boots and CultBeaulty.com in the United Kingdom, and at theinkeylist.com. 
In March 2022, The Inkey List launch its new "We Are Inkey" campaign, while expanding its consumer education in partnership with dermatologists and trichologists.
Its ingredient-forward ethos has made it a favorite of skintellectuals and powered its prominence in ingredient-based online searches, including for polyglutamic acid.
"As we enter a seminal phase in our brand development, we felt it was the right time to bring in another external investor to support our huge growth plans for 2022," said Colette Laxton. "We believe in the power of strong relationships, and with Aria joining our board alongside Unilever Ventures, we feel we now have a great company formula for future success and growth."
She added, "We are grateful to our fantastic retail partners. We are so lucky to partner with some of the biggest retailers and to have grown into one of their top-selling brands in just three years. Our mission is to support consumers as they enter the daunting world of skin care by providing them with simple knowledge to navigate through skin care ingredients and how to use them, while providing real-time, human skin care support through our digital askInkey team." 
"We are thrilled to partner with Mark, Colette and their outstanding team at The Inkey List," said Trevor Nelson, founder and managing partner at Aria Growth Partners. "With ingredient-led, highly effective products and a deep commitment to empowering consumers with both knowledge and accessible prices, we believe The Inkey List is the future of skin care. We're excited to help them continue their unprecedented growth."
"We are passionate about driving our mission of spreading the beauty of knowledge, and we are going to double down on this in an even more personal way through our askINKEY service," said Colette Laxton, co-founder of The Inkey List. "We plan to give over 6 million people support in 2022 with their skin care through our human driven skincare expert service, both online and through our VM execution in our key retailers."
Regarding the brands repositioning campaign, she said, "We are so excited to launch our new campaign 'we are IN.' Our goal is to be IN with our consumer so that we can be there with them every step of the way on their skin care journey, through both our products and our personal skin care support service. Never have we felt closer to our consumer, and truly want to support their needs, with our knowledge."
"Consumers are craving more than ever products that Work and choosing science-backed, clinical products more than ever," said Mark Curry, co-founder of The Inkey List. "The world is ablaze with 'metaverse' chatter. The metaverse ultimately is just an always on, interactive, immersive 3D-version of the current internet. It will interact in expected and unexpected ways with real life, but as a brand/industry the challenge is to stay relevant to your consumers on platforms where they hang out, and honor them by experiencing your brand centered by your USP/brand DNA. Whether that is in futuristic multiverses, TikTok, your own 2D website or dare-we-say-it IRL in stores, the same challenge remains ... connecting with your consumers in a unique and meaningful way. Now there's just a few more channels to try and do that on."