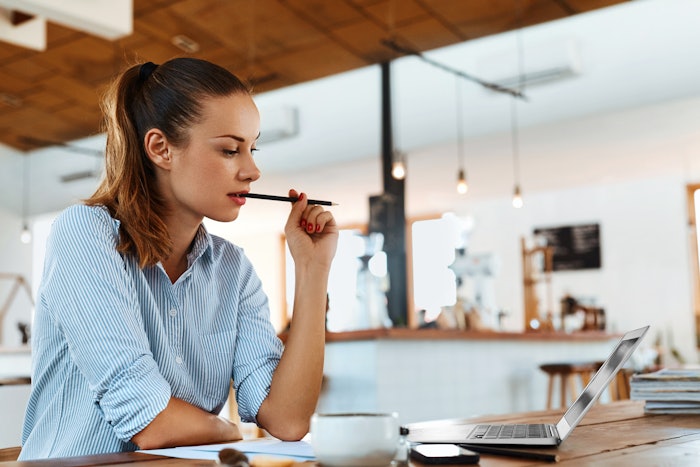 Over the years, we have had several clients who wanted to do a rebrand for a number of reasons. Of course, a rebrand can take on many different forms from a "gut renovation" to enhancing only certain aspects of the brand that are not delivering the results wanted or needed. A full rebrand is typically only needed in certain situations—the brand has gone under internal restructure, is under new management or has been acquired by a private equity or venture capital firm.
If a brand is losing its audience to its competition or sales are stagnant or declining, then a complete brand refresh is probably not the answer. A rebrand is both expensive and time consuming and most brands don't have this luxury. A brand refresh, however, may be more appropriate where certain aspects are kept and those that are lacking are enhanced.
From the archives: Optimizing Your Brand Across Every Channel
We typically begin this process with a brand audit and market research to better understand what is and isn't working in the eyes of the consumer and to understand what the consumer wants and where the brand has any equity in its brand image that can be leveraged.
This research then needs to be taken into consideration when redefining the core DNA of the brand, its overall positioning and the key messaging. The brand visuals and messaging need to go hand in hand as both have equal important factors in building brand consistency.
One of the biggest mistakes we see are brands wanting to imitate what their competition is doing (as if it is going to give them a chance of success). What they need to be doing is differentiating themselves from their competition in order to stand out.
Report: Colorproof Rebrands
We recently rebranded a premium hair extension company from the ground up. The brand founder had sadly passed away and new leadership was in place. The challenge was how to maintain the legacy while building a future brand. Leadership wanted to take the brand to the next level both verbally and visually, while maintaining some of the existing brand elements such as the brand name and signature blue color.
We started with our Brand Essence Study/Foundation Workshop to refine/redefine the brand's positioning, mission, vision, position, brand attributes and brand values. The study also resulted in an updated brand story and key messaging. 
Once completed, we started on the redesign of the brand's identity (logotype and logo mark), packaging, marketing collateral, brand guidelines and website. The overall look and feel of the brand was elevated to reflect its premium positioning and to better align with its salon model.
We also rebranded a New York City medspa located in Lower Manhattan and on the Upper East side because the company was losing its customer base to smaller and less expensive alternatives. When the company came to us, the overall visual and verbal brand voice lacked consistency and was confusing to clients and potential clients. 
The company knew exactly who its customer was and, while that customer would try other medspas, they would always come back. Therefore, the issue wasn't with services or expertise, but rather with the effectiveness of the brand's online and in-spa messaging, image and overall marketing.
Again, we started with brand audit and our proprietary Brand Essence Study to redefine its position in the current market and hone in key messaging. We then redesigned the website, modernized its color palette and created new window displays, in-spa signage and service menus before we created a comprehensive marketing campaign that we executed for the next two years. 
During this period of time, the medspa's client base grew and online bookings went up by 20% despite the COVID pandemic. We then helped the company open a second location on 5th Avenue near a very popular area of Manhattan.
To summarize, a full rebrand is often not necessary. Making small changes to areas that are not performing well is typically a better approach. Of course, it also depends on the budget, timeframe and a whole host of other considerations. Most brands have a lot more equity than they think they have. Maintain it, leverage it and fill in the gaps.