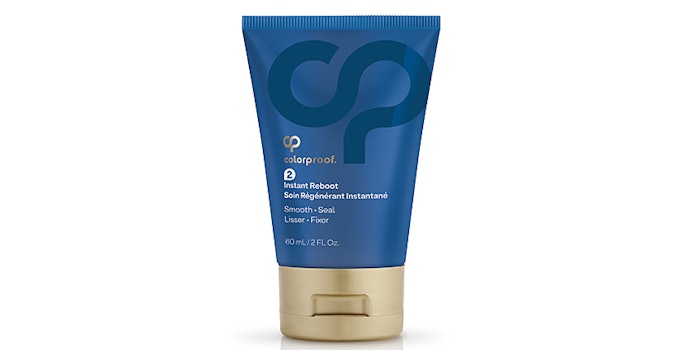 Colorproof announced it is rebranding itself in response to current color care market growth, industry and packaging trends and new ingredient technologies. As part of its rebrand, Colorproof restaged its portfolio and added four new color-protecting hair care products to its Moisture Collection and Essentials Collection.
Related: Dove x Matthew A. Cherry Hair Care Collection
The Moisture Collection expands with the addition of the Moisture Styling Crème, a leave-in styling cream designed to hydrate, control light and provide color protection from heat. It costs $33.
The Essentials Collection adds two new formulas to its collection: Pre-Tox Spray and Instant Reboot Treatment Masque.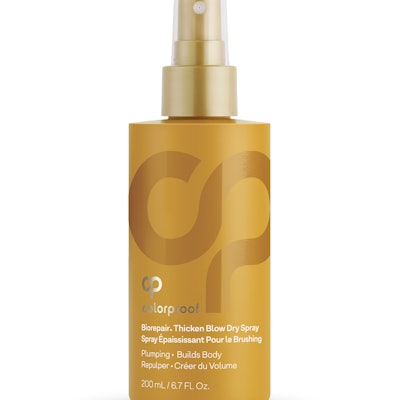 Pre-Tox Spray is a pre-shampoo treatment that filters away environmental pollutants, hard water minerals and dulling residue. It is designed to extract color-dulling build-up for brighter, more refreshed-looking hair. It also costs $31.
Instant Reboot Treatment Masque is a weekly treatment to reset hair and replenish damaged, color-treated hair. When used, it hydrates and nourishes hair while locking in a lightweight, protective, glossing seal to leave hair vibrant, soft and smooth. It costs $44.
The new products, alongside Colorproof's restaged portfolio, is available at colorproof.com.
"Colorproof's new brand identity is not only sophisticated and modern but continues to reflect the core ethos of our organization," said Maureen Saenz, vice president of marketing at Colorproof. "As the market continues to evolve and consumer habits change, we are using innovation to complete our vision. We are a brand deeply inspired by and connected to color. We aimed for every aspect of this restage to celebrate color and the emotional connection that color creates. What we've created is a modern, fresh collection that sparks joy at every touchpoint."