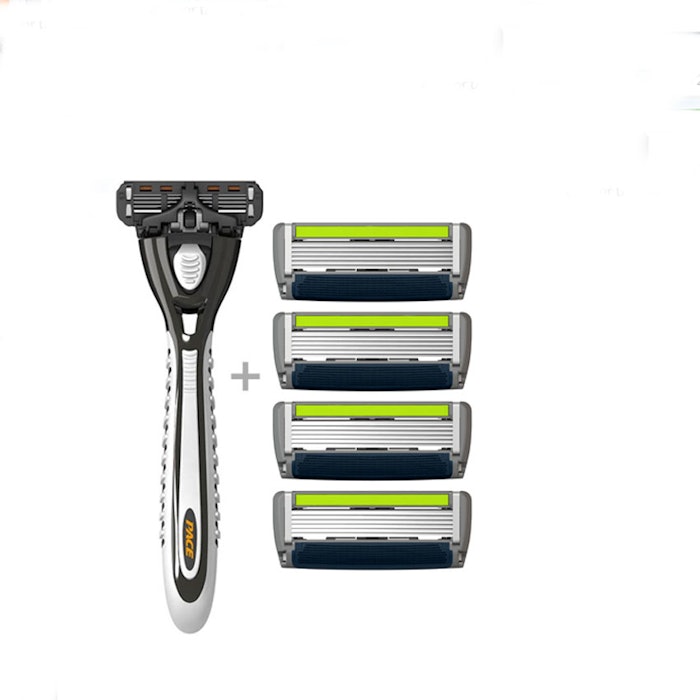 India has its own Dollar Shave Club.
LetsShave.com was awarded India's Most Promising Brand 2016 for its performance and innovation in men's grooming. Starting in November 2015, the company has now progressed into the top 50 brands in India. LetsShave.com disrupted the monopolized market which was in need of differentiation, targeting the buying behavior of millennials.
In addition to shaving implements, the company offers Dr. Barber's shaving foam and post-shave wipes.
Research was conducted in 50 industries on growth and recall in order to determine who was to accept India's Most Prominent Brand Award. Focusing on industry reports, media and references, the award shortlisted 200 companies until IBrands 360 found that LetsShave.com was promising in innovation, growth, financial stability, social responsibility and vision.
The company has achieved one million customers in a span of eight months and has introduced the world's first six-blade razor with trimmer for both men and women. This is the first Indian company to have an exclusive partnership with Asia's market leader in shaving products.
Sidharth Oberoi, CEO and founder of LetsShave.com, said, "We are selling quality razor blades and a complete range of grooming kits with an emphasis on the skin types. For us, this is not just another FMCG product range. We are selling a complete grooming experience where our customers feel good. Grooming is never about looking good, it's truly about feeling good. When you feel good about your body, it radiates in your personality."
LetsShave.com eliminated the middlemen by providing product right to the consumer, selling based on the quality of the product instead of adding fees for others to sell its products.
"LetsShave.com wishes to not only tap the booming market but also raise the bars of quality in order to bring the best to the Indian consumers. We hope to achieve $10 million sales in the next three years and achieve over one million customers. We aim to become a one-stop-solution for grooming products for men and women," said Oberoi.