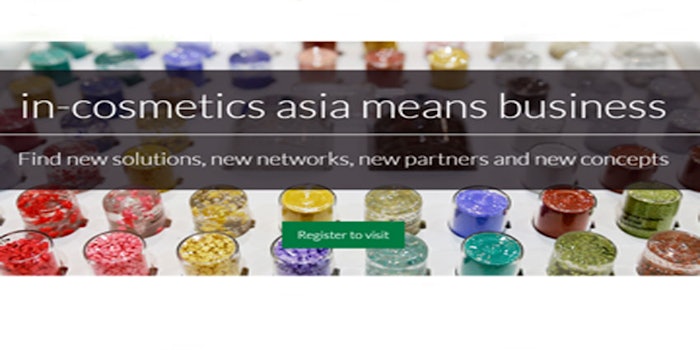 Anti-pollution beauty innovations have been one of the hottest trends over the last 18 months, with a particular focus on consumers in Asia.
According to in-cosmetics Asia, 79% of all global skin care products carried an anti-pollution claim in Q1 of this year.
Certain ingredients aid in the fight against poor air quality for the skin and hair and they will be on display in a dedicated area at In-cosmetics Asia.
Spotlight On Anti-Pollution will feature multiple speakers at in-cosmetics Asia, presenting experts to share their expertise on anti-pollution trends. These presentations will explore global cosmetic industries and its figures and the latest technologies within the sector. The first session, "The potential of anti-pollution: what's driving the trend and where it is heading," will observe some of the world's leading products to predict what lies ahead in the anti-pollution market.
A second session, "Skin Protection: from anti-pollution to microbiome," will observe the concept of skin protection and introduced what areas of the body that it covers. This session also focuses on why protection is growing in popularity and gave details on HEV light and the skin microbiome concept.
Christina Ho, reginal skin care marketing manager for Asia Pacific at Croda, will host sessions in the Innovation Seminar Theatre. She will explore what the consumers desire for their anti-pollution product routine and covers the science behind multiple product types. Visitors will view a demonstration and distribution of samples of anti-pollution products.