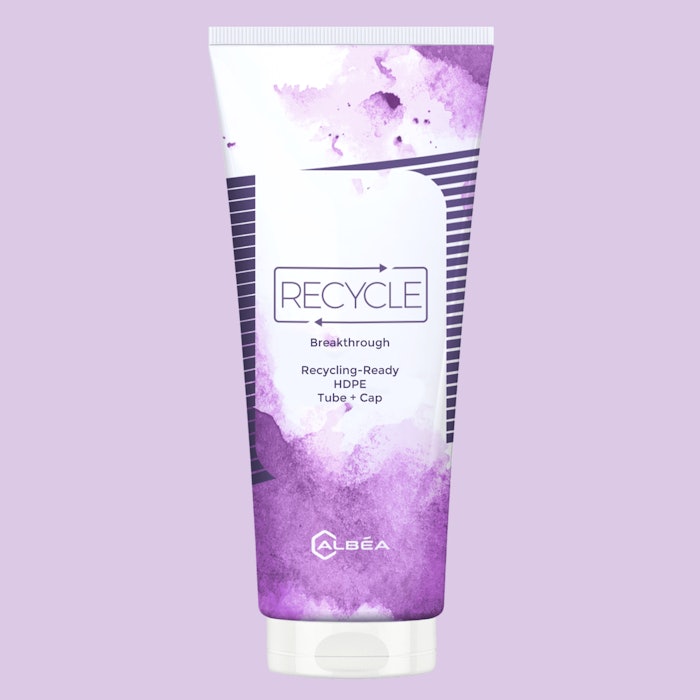 Albéa has been recognized by the Association of Plastic Recyclers for its printed extruded tube with low melt flow HDPE Slim Cap. It is now compatible with established, at-scale HDPE bottles recycling streams.
The tube is a mono-material, downgauged web with white masterbatch, assembled with an HDPE shoulder. The cap is a proprietary mono-material flip-top, convenience cap made of blow-molding HDPE grade. The cap is compatible with Albéa's Greenleaf 2 plastic-barrier laminate tube.
Gilles Swyngedauw, vice president CSR and innovation at Albéa, said, "Making all our tubes recycling-ready is the first step in our journey towards circularity. This official recognition will now accelerate the journey, enabling brands to transition their portfolio and help them to deliver on their public sustainability commitments."