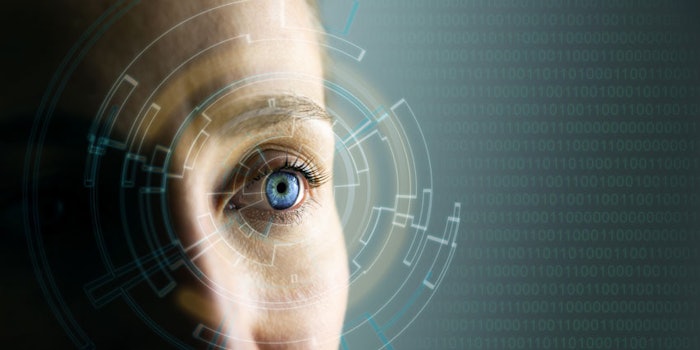 Nearly 37% of consumers are influenced by digital/technology when choosing beauty and grooming products. Technology is not going to kill beauty brick and mortar, but instead is going to evolve the way it is presented to the consumer in the future, according to George Henry, an associate analyst for GlobalData. In his Marketing Trends presentation at in-cosmetics 2019 in Paris, Henry discussed the ways technology is influencing beauty and what lies ahead.
Drivers
According to Henry, there are three factors driving tech and beauty: personalization, experimentation and convenience.
Personalization. Henry noted that 65% of consumers are influenced by how beauty products are tailored to them. This also helps shape brand loyalty.
Experimentation. Trying new products is exciting for 50% of consumers. Technology leads to innovation and the push to try new products.
Convenience. Technology is able to make the consumer's life easier.
Opportunity
Henry highlighted that there are four key innovation opportunities for technology in beauty: hypercustomization, beauty wearables and tools, smart shopper journeys and harnessing social media.
Hypercustomization. Consumers (64%) are attracted to the idea of products they helped create.
Beauty wearables. When it comes to wearables and tools, consumers are increasingly receptive to new ways to track health.
Shopper journeys. Even though e-commerce has reduced beauty purchases in brick and mortar businesses, most consumers still purchase there. Technology will shape their experience in brick and mortar rather than putting it out of commission. Therefore, shops that incorporate digital technology will enhance their customer experience and ensure a future.
Social media. Over half of social media users regularly share images with friends, according to Henry. Social media is used for brand discover (41%), brand update (41%), advice/tutorials (35%) and purchasing products (34%), so it makes sense that beauty brands and retailers would harness social media to connect to their consumer. Social can provide consumers with an immersive "behind the scenes" experience, as well as a place to push content marketing.
What's Next
There is a bright future for the marriage of technology and beauty. Henry sees three main areas where beauty and technology will grow. He sees growth opportunities in 5G, particularly in virtual reality and augmented reality. He also believes that there will be lots of opportunity in next generation wearables. Finally, he encourages companies to look into DNA beauty or the opportunity to tap into genetic technology for personalized makeup and skin care.