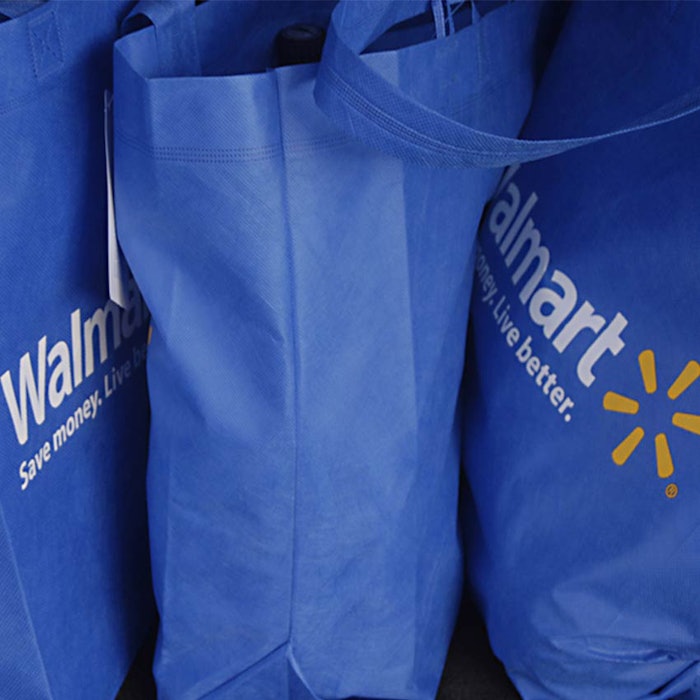 For the first time in its history, Walmart is charging slotting fees. While this practice is common in mass retailing, Walmart has long stood apart by not participating in the pay-to-play game. Now, brands will have to pay to be on Walmart shelves.
Further reading: What Walmart is Learning from its Beauty Box Program
There's more. Some brands will incur additional fees to have their products go through Walmart's distribution centers, and vendors will find that their payment terms have been extended. In total, this news could be disastrous for many consumer brands.
Previously: What Are the Sephora Shopper's Influencers?
Walmart suppliers know that Walmart has the ultimate leverage. With more than 11,000 worldwide locations (which includes more than 5,200 stores and clubs in the U.S.), it is the only brick-and-mortar retailer in the world with such an extensive distribution platform.
But many suppliers are pushing back in what is sure to be an ongoing battle. The margins for numerous consumer packaged goods brands are already compressed. Marketing and operating costs just to keep their brands relevant have increased as competition for share gets more intense.
Losing distribution at Walmart could mean death for many brands, which could then impact many manufacturing companies in the U.S. and overseas. Walmart is the lifeline of many brands, especially those that are secondary players in their respective categories. 
The Way It Was
Walmart founder Sam Walton was adamantly opposed to charging slotting fees. He asked, "Does this drive value for our customers?" Since the answer was no, Walmart traditionally didn't require them.
Its policy was that everything from a vendor had to go into the cost of goods, and Walmart passed through every cent from each brand's suppliers. The idea was that suppliers would see the direct benefit of a lower product cost to Walmart customers via sales increases on their brands.
Under this model, all seemed to be working well in the Walmart universe.
Big and Small Brands Impacted
But the planets are no longer aligned and Walmart's decision to impose supplier fees, including changes to payment terms, will not likely go away. Walmart clearly realizes that increases in distribution costs, coupled with higher employee costs, will severely impact its profitability long term without additional supplier funding.
Walmart's recent earnings report is a clear signal the retailer is facing some tough issues that simply can't be solved by continuing to cut prices.
These decisions also appear to be part of a broader Walmart strategy to position itself as a true omnichannel retailer. Internally, Walmart sees Amazon.com as its key competitor. By eliminating many brands from its shelves and offering them exclusively at Walmart.com, the retailer contends that these brands could still enjoy the benefits of Walmart distribution with lower costs.
Further reading: Amazon's Role as a Beauty Retailer
In reality, I believe these brands will be crushed as they lose customer-facing distribution in Walmart stores. But Walmart does not seem to have much choice.
It has to shrink store size in an effort to cut operating costs. This leaves little room for marginally performing or unproven new brands.
For blue-chip consumer brands with share leadership, the story is different. They can afford to innovate, cut costs and ultimately apply downward pressure on their own supply chain to get a lower cost of goods.
The implications for smaller brands, however, are far more significant. Without capital for new product innovation, which is expensive and ongoing, it is tough to avoid the cost reductions Walmart demands every year.
Brands with tight margins will end up in the Catch-22 of "can't live with them, can't live without them." Many companies will have to decide whether to fight for distribution through Walmart, or build second-tier or emerging brands through other channels (e.g., Amazon).
The competition to get onto Walmart's shelves is often fierce, and it is not a simple or inexpensive process. Walmart is not a nurturer of upstart brands and has sophisticated systems that all suppliers are required to utilize.
Many of these systems are expensive to maintain, and without adequate infrastructure the lure of sales quickly becomes the pain of mounting losses. Walmart also imposes significant fines for non-adherence.
The newly announced fees will only make it more difficult for lower-share and upstart brands to afford distribution and make a profit in Walmart.
Impact on Beauty
Given the ultracompetitive nature of the health and beauty aids (HBA) segment, the impact on brands in this category cannot be understated.
HBA is already like a gauntlet, with almost 95% of brand introductions failing within the first couple of years. Getting on Walmart's shelves is a great opportunity to gain presence in a crowded and fickle market and is often celebrated initially.
But the fee increases from Walmart may be too much to maintain on top of already high marketing costs. Just to get consumer attention, brands have to invest in digital and social media advertising as well as traditional media channels.
Such costs can be as high as 10% of sales for mature brands and up to 50% for new launches. At the same time, they have to maintain year-over-year cost reductions.
It is like a perpetual leaky faucet.
Strategies for Strong Brands
Consumer packaged goods brands can survive without a presence in Walmart. E-commerce is a viable platform for launching new brands and growing existing ones.
Specialty retailing is increasing in popularity. Developing brands through alternate channels is ultimately a marathon, not a sprint, and can provide a much more profitable scenario.
In the end, a diversified distribution platform is the key not only to growth, but also survival.
The principles of building a strong brand will always apply: investing in talent, infrastructure, business intelligence, and digital and traditional marketing. Sustained growth comes through organic innovation.
All of this requires good margins and adequate capital. Underfunded brands are doomed to wither or fail. The new fees at Walmart now have to be considered a part of the capital drain.
Develop a Multichannel Strategy ... Now
Walmart is not just the largest retailer; it is the largest company and one of the greatest operations in the world. Walmart sells in three months what Home Depot sells in a year.
Walmart can put a brand on the map overnight and can kill a brand in the same manner. Brands with a high concentration of sales at Walmart live a risky existence and may now be at a crossroads.
Lenders should be on high alert if they have loans with brand owners that rely heavily on Walmart. The newly announced fees and terms may impair suppliers' ability to support their overhead, pay their own vendors and ultimately survive in the future without immediate changes to their own strategies.
For companies concerned about their future at Walmart, developing a multichannel sales strategy now is of utmost importance. They should focus on building a solid 13-week cash flow model, implementing tight cost controls, reducing inventory and seeking professional advice.
If Walmart is so worried about its own future that it is changing the charter by which the revered Sam Walton built the company, I would suggest that the time to take action for impacted brands is yesterday.
Mike Musso is a Managing Director at Conway MacKenzie Inc. leading a practice focus in Consumer Packaged Goods. He has over 30 years of experience in the consumer packaged goods industry as a senior operations, turnaround and restructuring executive. He has a "blue chip" consumer products foundation having served in various sales and operations leadership positions at The Procter & Gamble Company, Pepsi Cola and Frito-Lay. Over the last 15 years he has worked extensively in revitalizing underperforming companies in Chief Restructuring, Financial Advisory, Crisis Management and Interim Chief Executive Officer roles. During this time, he has led many assignments in the Personal Care and Cosmetic Industries where his leadership was recognized in 2009 – 2010 for Turnaround of the Year by the Atlanta/Southeast Chapter TMA.