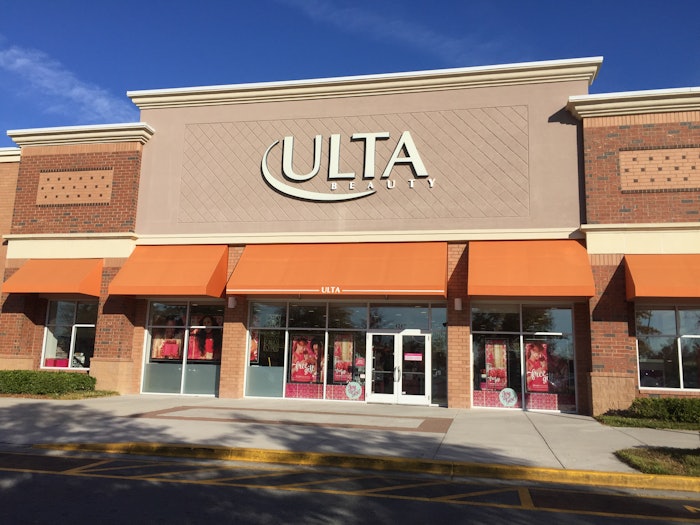 Ulta Beauty is rolling out a new store layout that will organize mass and prestige beauty together, a departure from its typical layout of prestige makeup and skin care on one side of the store and mass makeup and skin care on the other, according to Retail Dive. 
The new store layout will only be introduced into new stores the retailer plans to open. 
Chief merchandising officer Monica Arnaudo told the publication that it is important for Ulta to "improve the navigation in the stores" so that when guests are searching for a product, "they don't need to go all around the store to find it."
Stores featuring the new layout will also have a section called "Cue the New," which is a space toward the front of the store that showcases new brands to the retailer. 
The checkout counters will now also be located toward the back of the store, whereas they were traditionally in the front.
The salon will continue to be in the back of the store, but with a more visible menu of services and dedicated seating area. 
The upgraded store experience comes at a time of strong performance for Ulta Beauty. 
The retailer recently reported Q3 2022 net sales of $2,338.8 million, a roughly 17.2% gain from 2021's $1,995.8 million. Nine-month 2022 net sales totaled $6,981.8 million, an 18.3% gain compared to 2021's $5,901.5 million.
Meanwhile, Ulta Beauty has boosted its full-year forecast to a range of $9.95-10.00 billion, compared to the previous estimate of $9.65-9.75 billion.
The retailer was recently named among the most high-performing beauty brands among influencers.