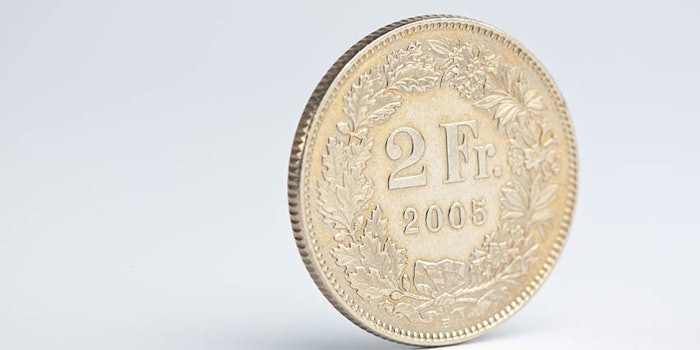 Clariant has announced its Q1 2018 financials.
The company saw first quarter sales rise by 7% in local currency, reaching CHF 1.722 billion (compared to CHF 1.722 billion in 2017).
All business areas contributed to growth, with Catalysis (36%) and Care Chemicals (9%) showing particular strength. The company highlighted Consumer Care and Aviation as supporters of the Care Chemicals segment. Natural Resources and Plastics & Coatings both saw 2% growth.
Related: Clariant Publishes 2017 Integrated Report
Similarly, all geographic regions saw growth, most pronounced in Asia (15%), where business in China saw substantial expansion, and Latin America (11%).
"In the first three months of 2018, Clariant  delivered very good 7% growth, both in sales and profitability," said CEO Hariolf Kottman. "All our business areas contributed to this progress which was mainly driven by volumes. The turnaround of the Catalysis business has been confirmed and also the Oil & Mining Services business is showing signs of improvement, while Care Chemicals continued its excellent development and Plastics & Coatings is performing in line with expectations. For 2018, we are on track to achieve our targets."