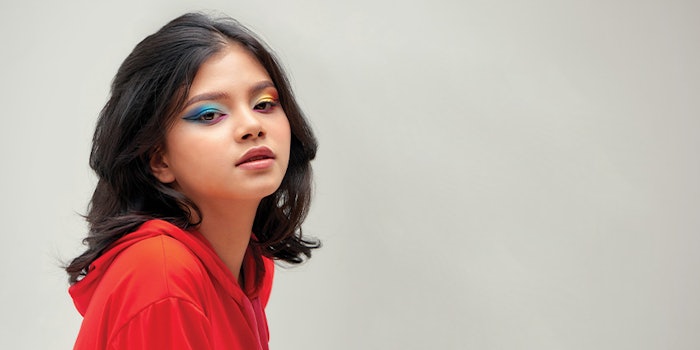 Even before the COVID-19 pandemic broke out in Western markets in 2020, people were already asking: "when are color cosmetics going to bounce back?" A year later, the answer is complicated, offering strategic market opportunities, particularly in the clean and conscious beauty sector, which is mission-led and embraces safe and sustainable ingredients and packaging.
Makeup's Mixed Bag
"Though it remains a powerful force in the industry, the needle has yet to move in a positive direction for makeup, as 70% of consumers scaled back their usage of the category this year," said Larissa Jensen, beauty industry advisor, The NPD Groupa, upon the release of the company's Q3 2020 prestige beauty sales report.
NPD's results showed that Q3 2020 U.S. prestige color cosmetic sales totaled $1.4 billion, down 31% year-over-year. That said, the segment managed to reclaim its status as the top dollar sales volume leader in the overall prestige beauty sector.
And, while sales were down, specific sectors were generating growth. NPD noted that prestige nail product sales rose 13% year-over-year in Q3 2020, including nail color, base/top coats, nail care, and nail tools and accessories. Meanwhile, on Lipstick Day, July 25, 2020, lipstick sales spiked 58% over prior year.
During a November 2020 CEW presentation, Jensen noted that CBD makeup dollar growth rose by more than 100% through August 2020. In the same period, luminous finish face products gained 0.8 points of share of the total face makeup category, while concealer expanded at the same level.
Elsewhereb, Sephora's Alison Hahn told Allure: "We've seen an increase in demand for lash enhancement products." At the same time, Violet Grey's mascara and natural eyelash sales were up between March and October 2020.
In addition, Business Insider, citing Kantar data, reportedc: "Eye makeup sales are up 204% year-over-year for the three-month period ending on June 28 [2020] … "
Amid the uneven state of the color cosmetics sector, conscious color brands are performing well. During Beauty Accelerate Virtual 2020, Credo Beauty co-founder Annie Jackson noted that color sales were up, year-over-year, as of October 2020.
Defining "Conscious"
Credo and Ulta Beauty share a definition of conscious beauty, which aligns somewhat with the guidelines around the Clean at Sephora program, which was first announced in 2018. This definition will also be reflected in some of the brands presented as part of the Ulta Beauty at Target retail partnership.
As defined by Ulta's initial announcement with Credo, "conscious" beauty comprises:
Clean ingredients: Excludes parabens, phthalates and other ingredients on Ulta Beauty's Made Without List.
Cruelty-free: Accepts PETA, Leaping Bunny or Choose Cruelty Free certifications for brands that do not conduct animal testing.
Vegan: Created without animal products, by-products or derivatives.
Sustainable packaging: To qualify, at least 50% of a brand's packaging must be made from bio-sourced or recycled materials, or be recyclable or refillable, contributing toward Ulta Beauty's pledge to ensure at least 50% of all packaging sold will be sustainable by 2025.
Positive impact: Highlights brands that have giving back at their core.
Color Cosmetic Shopping & Use Habits
Who is the makeup shopper of 2020? According to data from Euromonitord, 16% of global color cosmetics consumers shop digitally, while 30% seek personalized color cosmetic products. According to Euromonitor's data, top products purchased online include primer, BB or CC cream, concealer, tinted lip balm, and finishing facial powder. One imagines the expansion of e-commerce amid the pandemic will drive further growth in online purchases and personalization in the coming years.
As for product frequency, 67% of global color cosmetic consumers use zero to one products per week, while 20% use two to six products per week. A small core of consumers (13%) uses seven or more color cosmetic products per week.
Conscious Color Launches Ramp Up
Brands that broadly align under the conscious color principles detailed by Credo and Ulta ramped up in 2020, illustrating the momentum of the category. For instance, makeup legend Bobbi Brown launched her own Jones Road clean beauty collection, which features products focused on the "no makeup, makeup look." The line comprises a Miracle Balm in four shades, comprising jojoba and argan oil; The Mascara in ultra-pigmented black; the Cool Gloss lip plumper featuring peppermint; and more.
"It has always been my philosophy that makeup should enhance your natural features, not cover them up and Jones Road does just that," Brown said in a statement.
Meanwhile, KVD Beauty, a leader in the vegan cosmetics movement, recently introduced its Epic Curl Vegan Lash Primer that is said to provide healthy, long-lasting curls without the damaging effects of an eyelash curler. The primer features plant-based conditioners like sunflower seed oil for volume and jojoba and olive oil to nourish lashes, as well as bamboo powder.
Newcomer Jamie Makeup—founded by celebrity makeup artist Jamie Greenberg—introduced The Blighlighter in 2020. The product comes in shades The Nude One, The Cherry One and The Pink One and touts free-of and vegan credentials. Notably, its secondary packaging is "responsibly forest certified [FSC] and carbon neutral."
Even establishment brands have gotten into the mix. Covergirl recently launched its Lash Blast Clean Volume Mascara, its first clean mascara. The Lash Blast Clean Volume Mascara is vegan and cruelty-free, featuring packaging made from 80% recycled paper. The smudge- and clump-proof formula, available in Black Brown, Black, Very Black and Pitch Black, features ingredients like argan and marula oil. It is said to be both smudge-proof and clump-proof.
Conscious = Inclusive
Too often, clean-, natural- and wellness-oriented brands and products have left out key consumers, particularly people of color. However, the lessons of 2020 have made an indelible impact on beauty. The social unrest experienced around the world has made everyone—from consumers to companies—take a look in the mirror and determine what their values are and how to express those values genuinely.
For some suppliers and cosmetic brands, this has meant rebranding or doubling down on company missions; for others, it has meant a renewed commitment to improvement and growth.
"We do not want inclusivity and clean beauty to be an option on the menu, but instead a part of all projects and developments that we are working on," says Josh Kirschbaum, CEO, WWP Beauty.
For the full article, check out Global Cosmetic Industry's January 2021 digital magazine.