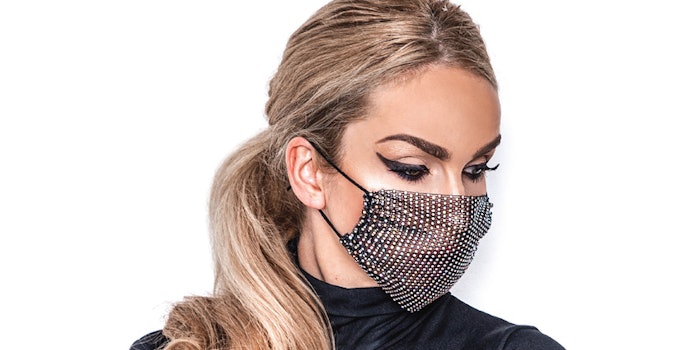 Over the last year, mask wearing has shifted which makeup products consumers are seeking. Specific parts of the face, such as the eyes, brows and eyelashes, are now in focus because masks leave those areas visible. In addition, clean and sustainable formulas continue to be at the forefront of color cosmetics.
Musa Dias, global CMO, WWP Beauty, details just how much has changed: "There are many trends being driven by the resurgence of life following the end of the pandemic. People are seeking connection which is driving trends in application and sustainability, they are more in tune with their inner selves which is driving self-care, wellness and at-home products and accessories, and they value products with more value such as multifunctional products and packaging. Additionally, people are spending more time than ever before in front of their screens which is driving the need for formulations that protect against digital pollution."
We reached out to industry insiders to learn more about the recent trends in makeup and packaging as consumer demand evolves.
1. Sustainability
"There has been a huge splash around the gifts of our beautiful oceans: sustainable plant materials and the repurposing of ocean plastics," says Todd Shea, senior VP, innovation and client strategy, Cosmetic Group USA. "One of the trends we cover in our spring/summer trends book is deep sea escape, highlighting textures, ingredients, colors, packaging and the looks related to this trend."
"At WWP Beauty we feel that sustainability is not a trend, it is a commitment to the planet and a better future," says Dias. "As more consumers shift towards making purchasing decisions based on the sustainability attributes of a product, the packaging and formula must have an eco-friendly story. With every brand's path to sustainability being different, WWP Beauty developed its Eco-Analyzer tool to help beauty brands evaluate their sustainability options, and generate validated claims that they can use to market and educate their end consumer."
For the full article, check out Global Cosmetic Industry's June 2021 digital magazine.