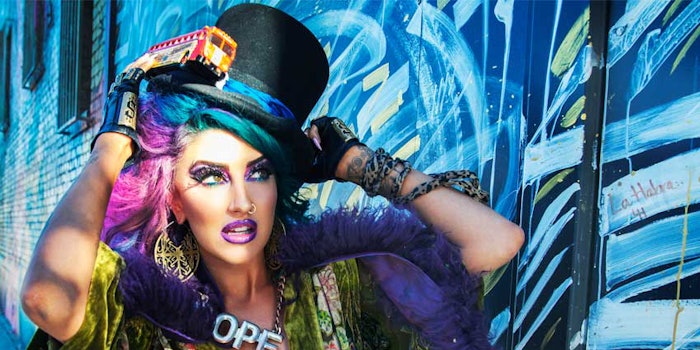 Neon Hitch, electropop singer and songwriter, has been announced as the face of Cargo Cosmetics' fall/holiday 2017 collection. The brand will premiere a limited edition capsule collection inspired and co-designed by Hitch.
"For the longest time I've dreamed of collaborating with a professional makeup brand," said Hitch. "Cargo offers products of a phenomenal quality and I love that they are specifically designed to take with you on the road. Experimenting with makeup is a creative outlet for me and one of the many ways I enjoy expressing myself. I appreciate having the opportunity to share that with my fans and encourage them to create and embrace their own unique style."
The collection will be unveiled in more than 1,100 Kohl's department stores in September 2017. Hitch will star in all of the marketing campaigns including print and digital advertising, in-store displays, public relations, event appearances and social media.
"We are excited to bring Neon's edgy take on beauty to her fans while introducing the Cargo customer to our latest inspiration," said Brian Robinson, president of Cargo Cosmetics. "Neon has a very unique, fun and exciting approach to beauty that fits in with the vibe of Seattle, the destination of Cargo's next collection. Her look and personality is so compelling that we were inspired to create an online exclusive capsule collection in addition to the regularly planned Fall/Holiday launches."