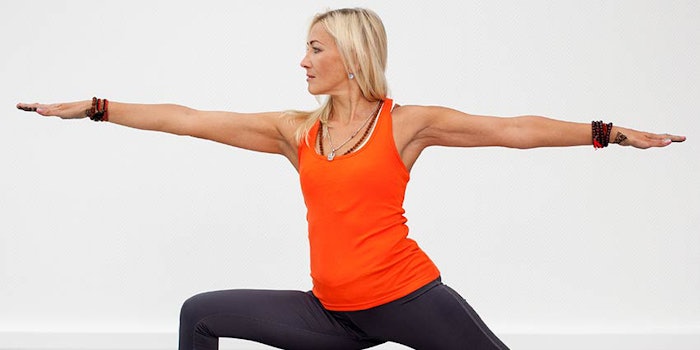 From queens to  #GirlBosses to shieldmaidens to Wonder Woman, contemporary femininity and strength have become explicitly intertwined in the public discourse and culture. So it's no surprise that today's attitudes have manifested in cosmetic concepts, including ahtleisure beauty.
For instance, World Wide Packaging recently unveiled its customizable Winsome Warrior eye shadow palette, featuring distinctive arrowhead shapes and a faux birch wood insert for a feminine design that evokes strength.

Meanwhile, Givaudan Active Beauty introduced its Warrior concept, designed around wellness culture and busy lifestyles. Givuadan's teams focused on sweat-resistant, long-lasting makeup that offered benefits such as hydration, sebum control and anti-aging activity.
"Through the Warrior beauty box, we are willing to inspire and share with our customers on the fast growing demand of women looking for new generation of products fitting with their rhythm of life."
The collection comprised:
Lock it IN your skin face powder, which offered hydration and UV protection derived from ingredients such as oil-soluble hyaluronic acid, PrimalHyal Gold, Uniprotect P-3 and kendi oil.
Lock it FROM sweat-resistant eye shadow/blush Terra Cotta-toned two-in-one innovation comprising pollution defense and featuring the smart polymer Unimer U-1946 and Soothex.
Lock it ON pink glittered lipstick, featuring Unimer U-1946 for softness, long-lasting shine and a glossy, water-resistant finish, as well as pongamia extract for UVA protection.
"Through the Warrior beauty box, we are willing to inspire and share with our customers on the fast growing demand of women looking for new generation of products fitting with their rhythm of life," said Ophélie Bourgon, Givaudan Active Beauty's marketing and technical support manager. "These consumers are also seeking for a unique experience including the pleasure of novel make-up gestures, a natural finish and a second skin effect offering caring and protection. Women are #Warriors, so should be their products!"