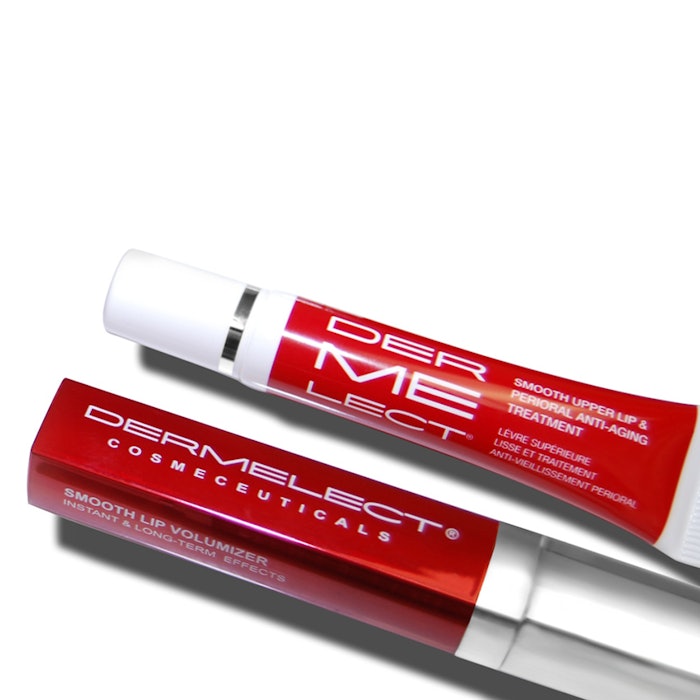 Celebrating 10 years in business, Dermelect Cosmeceuticals (DC) is an indie beauty brand with a collection of skin and nail care products, formulated by estheticians and dermatologists to offer women multi-targeted treatments to address beauty concerns.
Amos Lavian, CEO and founder of DC shared insight behind the company and industry.
Global Cosmetic Industry: What inspired you to start DC?
Amos Lavian: I created Dermelect Cosmeceuticals with the main objective to de-clutter an over-saturated antiaging world of skin care. The range is designed to simplify and educate women with a straightforward, no-nonsense approach—basically taking the guesswork out of which products to use and why.
We work with a board range of experts including doctors, formulators, beauty specialists, manicurists and estheticians to perfect our formulas. Quality, performance and luxury is our mission.
GCI: How has DC grown in the last 10 years?
AL: Dermelect has grown nicely in the past 10 years. We offer a wider variety of products, crossing over many categories. Our most recent expansions have been the Dermelect Lip Lab—that features products with exclusive lip plumping technology as well as richly pigmented lipsticks for any lipstick lover. We're also expanding on our eye care category with new introductions slated in the third quarter of 2016.
GCI: How have products evolved in the last decade at the company?
AL: It's been a true labor of love and we consider our client base as our co-founders. Our product line has evolved with our customer as we look to cater to her needs and provide [all customers] with the solutions they seek.
GCI: What types of products does the company offer?
AL: We offer cosmetics that not only improve your appearance on a surface level, but that are also good for you. Our products provide a noticeable boost to your skin, nails and lips. Our fan favorites include the Dermelect Smooth Upper Lip & Perioral Anti-Aging Treatment, Rejuvenail Fortifying Nail & Cuticle Treatment and Redness Rehab Rosacea Relief. 
GCI: Who can benefit from DC's products?
AL: Dermelect specifically caters to women who are experiencing changes in their appearance and seeking a non-invasive treatment. Dermelect provides that perfect in between from the medical practice to the DIY at-home regimen.
GCI: How often are new products launched?
AL: Our products take time, testing, research and a tremendous amount of effort before introducing to market. We work with a board range of experts including doctors, formulators, beauty specialists, manicurists and estheticians to perfect our formulas. Quality, performance and luxury is our mission.
 GCI: Does DC follow beauty trends? If so, how often does a new product launch based on a trend?
AL: Our 'ME' peptide infused lacquers are often derived from the latest beauty trends. Each new color collection looks to that season's runway fashion for inspiration. 
On the skincare side, for example, we looked at the trend of using hydroquinone for its lightening and brightening properties, but had reservations about the ingredient's carcinogenic effects.
When we developed our Beautone Enlightening Spot Treatment we took the initiative to omit this ingredient from our product and instead focus on combining four key lightening and depigmenting melanin suppressors: emblica, arbutin, kojic acid and licorice extract—all of which target uneven skin tone, skin discoloration and age spots.
GCI: What do you see currently trending? Has DC connected with this/these trend/s in any way?
AL: We saw how popular gel manicures have been become. We developed Dermelect Memento Manicure Extender, our gel-like top coat as an answer to this trend. Memento is cured under natural light, lasts up to nine days, has a brilliant mirror-like shine, has a soak-free removal benefit and is peptide-infused to couple strength to the longevity. 
GCI: Is there anything new the company is coming out with for the 10-year anniversary?
AL: A new 'ME' Peptide Infused Nail Lacquer Collection, on September 1, where we are giving back by partnering with the non-profit, Trees for the Future. New additions to our Skin Solutions and Anti-Aging Eye Care categories will be launching soon as well.
GCI: Are there any future plans for the company?
AL: We will strive to continue to grow our successful retail partnerships as well as expect exciting announcements on the forefront from our social media and online departments as we continue to work to connect with the end customer.