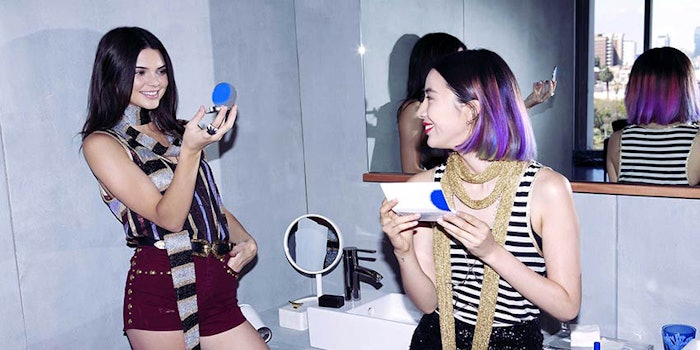 U.S. sales of cosmetics and toiletries rose 3.8% in 2015, according to new research from Kline, led by personalized beauty brands with high double- to triple-digit growth. All of this growth spurred a 37% rise in M&A activity last year, notably Coty's acquisition of 41 Procter & Gamble beauty brands and Revlon's purchase of Elizabeth Arden.
Increasingly, brands are offering customized beauty regimens and scents and personalizing recommendations via apps (such as Sephora's Pocket Contour class, and skin-tone-matching portals Beautiful Me and Plum Perfect), social media and targeted marketing.
"Smaller brands have a distinct advantage as they are very nimble and can listen more closely and adapt to consumers' demands quicker."
In addition, multinational brands are leveraging stars with social media power, as with Estée Lauder's launch of The Estée Edit collection, which was "created for the beauty-obsessed, social media generation" and curated by Kendall Jenner and Irene Kim. Simultaneously, these large brands are reducing their traditional marketing and advertising budgets in favor of digital and social campaigns.
Niche brands, meanwhile, tend to work with social media personalities, as with Smashbox's partnership with social media influencer Lilly Singh, who introduced a signature shade of the brand's Always On Matte Liquid Lipstick.
The Singh project shows just how popular bold lips have become in the age of social media and selfies. Kline ntoes that lipsticks and lip glosses have grown 8% in the last year.
Men's skin care, meanwhile, expanded 9.5% in 2015, led by increasing awareness by consumers. Fragrance, meanwhile, has benefitted by moving away from gender-specific offerings.
"Smaller brands have a distinct advantage as they are very nimble and can listen more closely and adapt to consumers' demands quicker," said Naira Aslanian, Kline's research project manager. "The fact that smaller brands, particularly in the makeup products class, grow the strongest confirms the power of social media leveling the playing field among large players with hefty advertising budgets, and small, niche brands that do not have the larger marketing budgets. It also demonstrates the power these companies have in terms of sales."