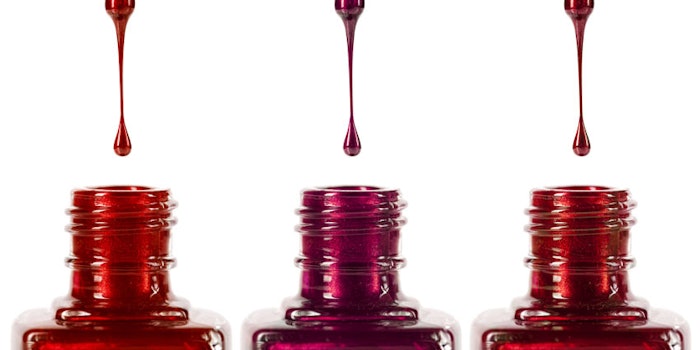 With nail polishes ranging from edgy, matte hues, to those that allegedly change colors based on your mood, the popularity of nail polish continues to skyrocket. No matter what color polish consumers decided to apply to their nails one thing remained in 2016: consumers want their lacquers to last.
The Top Three Trends in the Professional Nail Care Market
Top coats with gel-like results: whether used with a UV/LED or without, in 2016 consumers reached for top coats that promised to harden and mimic a gel manicure.
Long-wear nail polishes: often comprised of multiple step systems, nail product lines that promise a "long-lasting" effect gained popularity in 2015 and continued through 2016.
Natural and organic products: much like the cosmetics market, consumers are becoming more conscious of the ingredients that are being used in their nail products. Consumers reached for nail polishes that are three-, five-, or seven-free, cruelty-free, vegan, gluten free and made with natural and organic products.
For more information visit: klinegroup.com