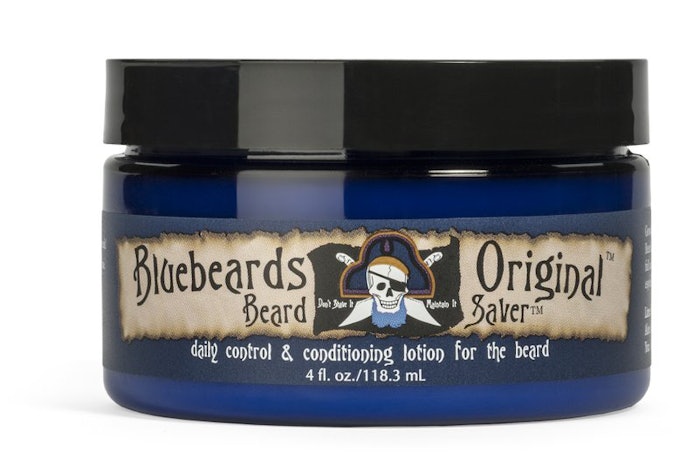 The product: Bluebeards Original Beard Saver
Claims: An alternative to beard oil, Bluebeards Original Beard Saver is a daily conditioning lotion that is light, easily absorbed and safe for men with naturally oily skin. The product controls facial hair, softens the beard and prevents new-growth itch.
Ingredients: Lime oil to break down sebum and limit ingrown hairs, aloe and shea for moisturization. Paraben- and sulfate-free. Retail: Sold alone (4 fl. oz; MSRP $24) and as part of a three-piece Beard Kit gift set (contains Beard Saver, Beard Wash, and Wonder Beard; MSRP $54).
Retailers: More than 160 stores in the U.S. and Canada