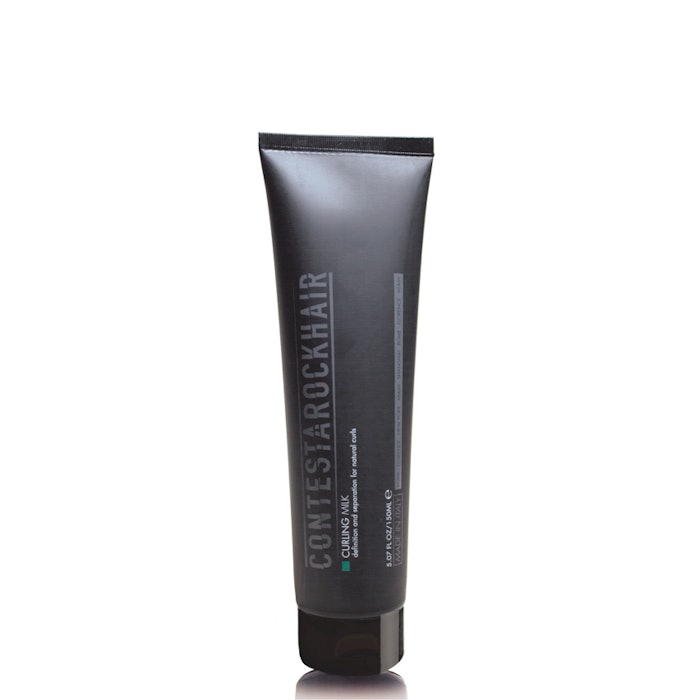 What it is: Contesta Rock Hair's Curling Milk
Claims: This no-rinse formula was designed to moisturize hair and develop curls with the resin contained in the product. The resin helps give hair definition, elasticity and shine. The product is formulated to seal the cuticles for a more healthy, nourished and smooth appearance. Additionally, the product smoothes curls, without leaving any residue.
Ingredient highlights: A blend of plant extracts, oils and butters.