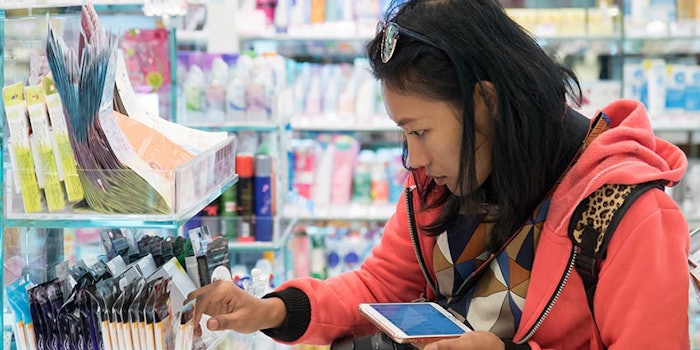 According to a new report from The NPD Group, the US prestige beauty  industry reported 2017 sales of $17.7 billion. This is a 6% increase over 2016.
For the first time in four years, skin care led in both growth and dollars gained, growing by 9% and contributing 45% of industry gains. The segment rang up $5.6 billion in sales, with substantial growth in sub-segments such as masks, facial exfoliators, cleansers and other face products (including essences and facial sprays). Stalwart sub-segments such as sun care, hair care and facial moisturizers—the segment's largest sales by dollar volume—also fared well.
Related: Why Prestige Will Lead Beauty Growth in the Next Few Years
Makeup and fragrance saw 6% and 4% increases in sales, respectively. Though growth rates slowed, makeup remains beauty's largest category and top contributor in dollar volume, at $8.1 billion in 2017. High-volume segments such as face products (including foundation, bronzer and highlighters), as well as eye shadow drove growth.
Further reading: Kylie Cosmetics is the Top Celebrity Makeup Brand … For Now
Fragrance sales totaled $4.0 billion for the year. Natural (32%) and artisanal (14%) fragrances saw significant growth, and, since 2014, the home scents market has added $44.4 million in sales, bringing in $80.4 million in 2017. Candles and ancillary gift sets—such as candle and reed diffuser sets—drove the market's growth.
"Change was the theme of the beauty industry in 2017, from the shifts in trends and category performance, to the wave of mergers and acquisitions which show no signs of abating in the near future," said Larissa Jensen, executive director and beauty industry analyst at The NPD Group. "The industry has not only adapted to this change, but has continued to achieve strong and consistent growth, as it has seen for the last few years. We can expect change to continue to be the catalyst of growth for the industry in 2018."