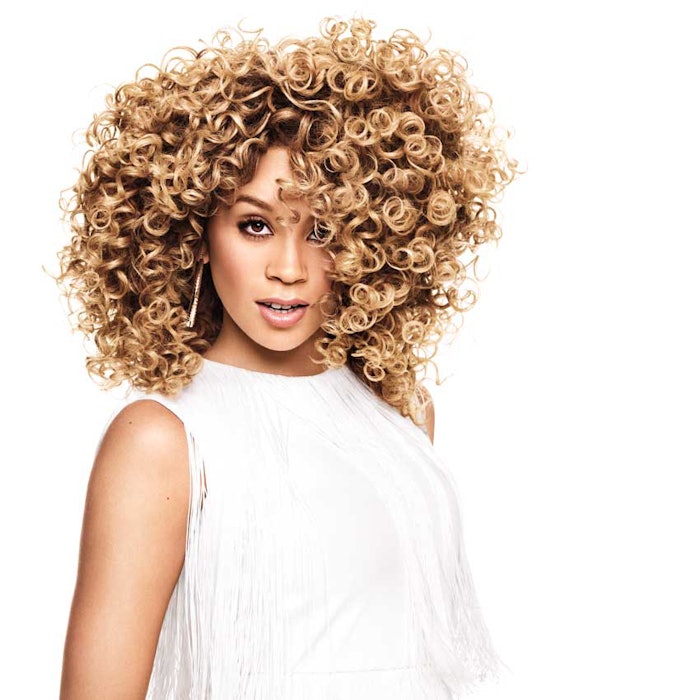 Jillian Hervey, lead singer of Lion Babe, is promoting Pantene's newest shampoo to appeal to customers with naturally curly hair. Procter & Gamble signed Hervey to sponsor the fight against frizz with Pantene.
"Historically, Pantene has been synonymous with long, straight hair—but Pantene hair can be all types and textures," said Jodi Allen, vice president of hair care and color for North America at Procter & Gamble.
Hervey did not appreciate her curly hair at a young age. She felt different in a world where straight hair was normal. As the daughter of Vanessa Williams, a former P&G ambassador for Crest toothpaste and winner of Miss America, it only made it more difficult for Hervey to accept her natural hair type.
"Once I really started to embrace my curls, my entire world changed, and it's made me the woman that I am today," Hervey said.
The Pantene Pro-V brand includes 18 collections to aid women in maintaining their healthy, natural hair.
"With the Pantene Pro-V system, curly hair will be so strong that it's practically frizz-free all day and will be able to survive summer's most grueling torture tests, such as a day at the beach, an outdoor summer concert or on the hot and humid subway," P&G stated.