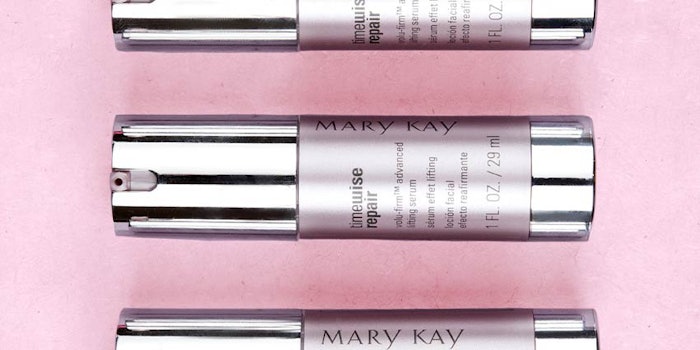 Mary Kay Inc. Has received LEED Silver certification for its Richard R. Rogers (R3) Manufacturing/R&D Center, located in Lewisville, Texas.
The 453,000 square foot building, which opened in November 2018, includes:
A weighted roof with a solar reflectance index (SRI) of 95
A location within one quarter mile of one or more stops for two or more public, campus or private bus lines
Energy efficient lighting and thermal controls, helping the facility achieve energy cost savings of 13.48% (renewable energy was also purchased for 100% of electricity consumed through 2021)
Related: Chanel, Mented, Mother Dirt & Mary Kay are Heading to Beauty Accelerate
Additionally, the location has reduced its potable water use by 33.96%, saving approximately 913,480 gallons of portable water per year.
Awarded by the U.S. Green Building Council (USGBC), LEED—or Leadership in Energy and Environmental Design—is bestowed upon projects that are designed, constructed, maintained and operated using healthy, highly-efficient and sustainable practices.
R3 is the second Mary Kay project to earn LEED status; the company's Chinese corporate headquarters, located in Shanghai, received LEED v4 Gold certification in 2018.
"At Mary Kay, we understand that every choice we make today impacts the future of our employees, our independent sales force and the communities in which we live and work," said Chaun Harper, chief manufacturing officer at Mary Kay. "Earning LEED status at R3 is another example of our company's corporate stewardship—it showcases our commitment to enriching the lives others through rewarding opportunities, social responsibility and, most importantly, sustainable practices."