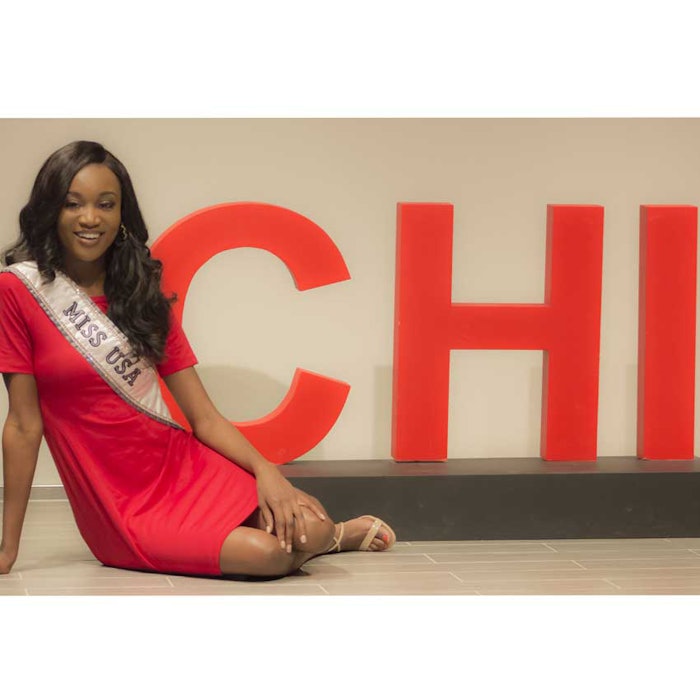 The textured hair category is having a Renaissance. Now, Miss USA 2016, Deshauna Barber, has participated in a photo shoot for the launch of CHI's new product line for textured hair.
The shoot was held at Farouk Systems headquarters in Houston. Barber also took a tour of the manufacturing facility and corporate offices, meeting employees and also visiting Dr. Farouk Shami's home.
The new line, CHI's Deep Brilliance Olive and Monoi Oil Hair Care, was developed with new technology for salons to control textured hair. The line includes a silk conditioning relaxer and other hair care products for chemically treated and highly textured hair to help add moisture and reconstruct while strengthening and protecting from danger.
"We are very excited and proud to have Miss USA, Deshauna Barber, be a part of our Deep Brilliance campaign," said Dr. Shami. "She not only presents inner and outer beauty but her commitment to the United States of America is something we share."