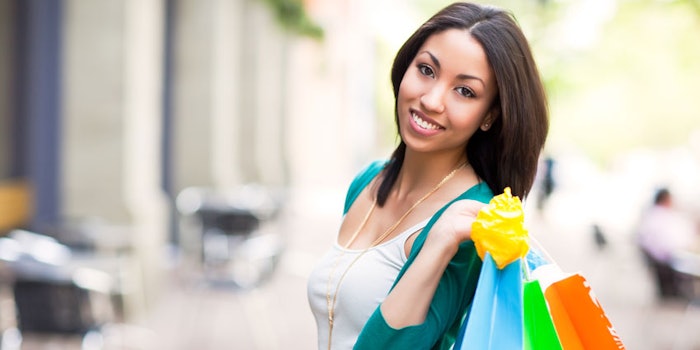 Consumers are constantly on the lookout for what is bright, shiny and new. This often results in new and unique ways of shopping and interacting with brands.
Mintel recently released a report that predicts the consumer trends for 2017.
Personalization Isn't Everything
Personalizing everything from the products that consumers buy to the algorithms that dictate what shows up in a social media platform's newsfeed has been gaining popularity for the past few years. However, 2017 may be the year that breaks the mold and begins steering consumers outside of their comfort zones…just a bit.
The Mintel report speaks to the idea of using these algorithms or social media influencers and popular YouTube vloggers to make suggestions that are trustworthy to the audience but steer them in the direction of new and undiscovered products and services.
A New Year, a New Reality
Virtual reality (VR), augmented reality (AR) and live streaming capabilities will no doubt leave their mark on 2016. In 2017, however, it is predicted that consumers will look to these features as a new way to engage and experience brands and products. Think 360 degree videos on a brand's Facebook page, AR mirrors in retail stores' fitting rooms or a VR method of shopping and paying.
Consumers are People, Too
A major theme of 2016 was embrace diversity and making all voices heard. This trend will continue into the way that consumers make purchasing decisions. Brands need to realize that consumers expect products and services that they truly need and that will change "the system" in a positive way.
Mintel cites Rent the Runway as a company that uses models who are of all different body types and skin tones. The report also speaks to the ways that, in the digital age, social media gives consumers a way to express themselves and be heard.
2017: The Year of AI…?
Well, the beauty bots are already here. With social media platforms (we're looking at you Facebook Marketplace and Instagram) embracing the selling of products via sites and apps, goods and services are becoming more accessible to consumers and increasingly easy to purchase.
Carli Gernot, manager of trends North America at Mintel wrote in the report, "Marketers of the future could potentially take advantage of cookies that follow consumers' varied online habits so that ads will not appear for products they've already purchased, but instead might be able to recommend complementary products. The purchase-decision process would be far more streamlined if, for example, you were shopping for a mattress on your smartphone, but bought it on your laptop, the ads on your mobile phone could adapt to offer new sheets or pillows."
For more information please visit Mintel.com for Part 1 and Part 2 of this report.