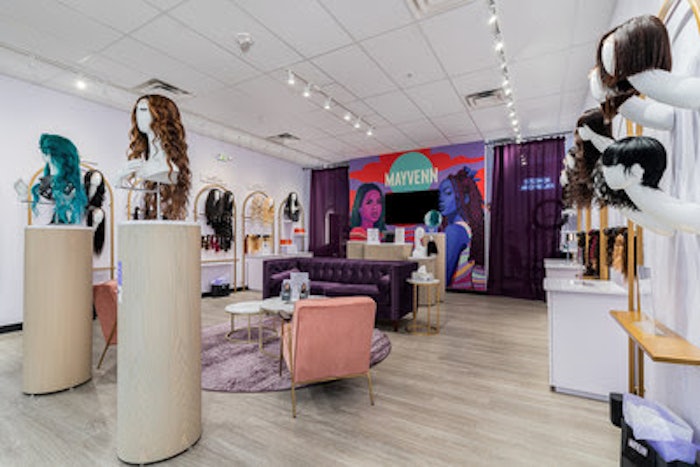 Mayvenn has received a $40 million Series C funding that will go toward its partnership with Walmart to bring tech-enabled, physical beauty experiences into Walmarts across the country.
Funds from this will also support the continued expansion of Mayvenn's digital platform into more productivity tools for stylists. 
With plans to expand Mayvenn's Beauty Lounges to 400 Walmart locations, this omni-channel strategy will bring immense scale to the brand and platform, while driving income to tens of thousands of local hair stylists and small salon businesses. These retail experiences will be heavily augmented with technology and are reportedly the first elevated beauty shopping experiences that are truly inclusive to women of color. 
The funding round was led by Cleveland Ave, with participation from the Growth Equity business within Goldman Sachs Asset Management and a16z.
Diishan Imira, CEO and co-founder of Mayvenn, said, "I couldn't be more excited to partner with Walmart to bring Mayvenn's brand and platform into the real world. These Mayvenn Beauty Lounges are more than retail experiences—they drive digital bookings to local small salon businesses, bringing them added income, which is core to our mission. This expansion has the potential to elevate the beauty shopping experience for millions, while also scaling the financial impact to the community. The possibilities are endless from here."
Darryl Spinks, senior director, Walmart Services, said, "Supporting diverse businesses is a priority for Walmart. Innovative businesses like Mayvenn bring a fresh perspective to a segmented industry. They are making products and services more accessible while also giving other small business owners an opportunity to grow. We're excited to offer this experience to the community while collaborating with Mayvenn as they grow."